New Orleans Hornets vs LA Lakers, 2011 Gm-4 (COMIC)
The pics were lost, here's the comic in a video:
http://www.youtube.com/watch?v=f3fwNrytAXE
CP3 played well.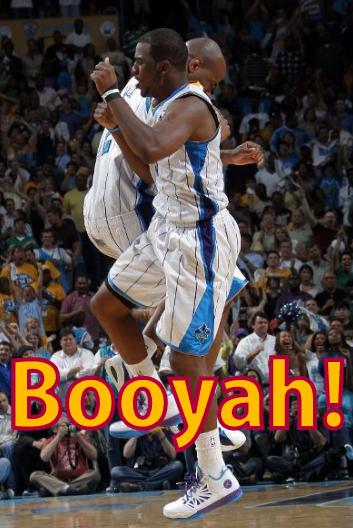 Kobe was 5 for 18.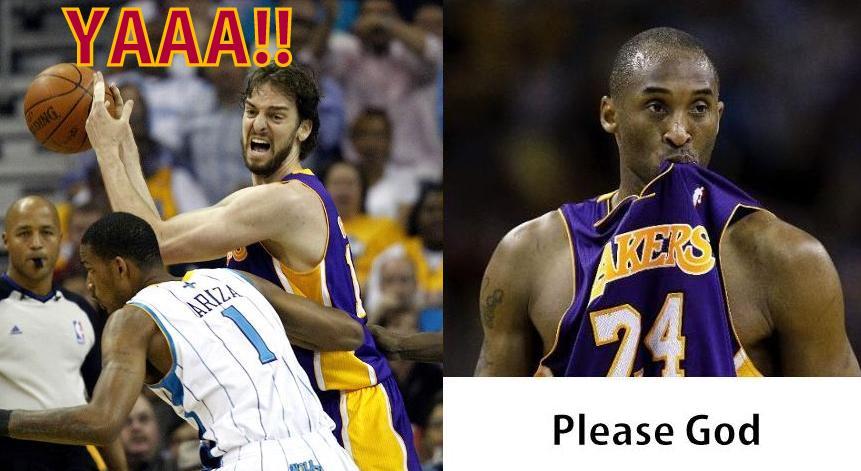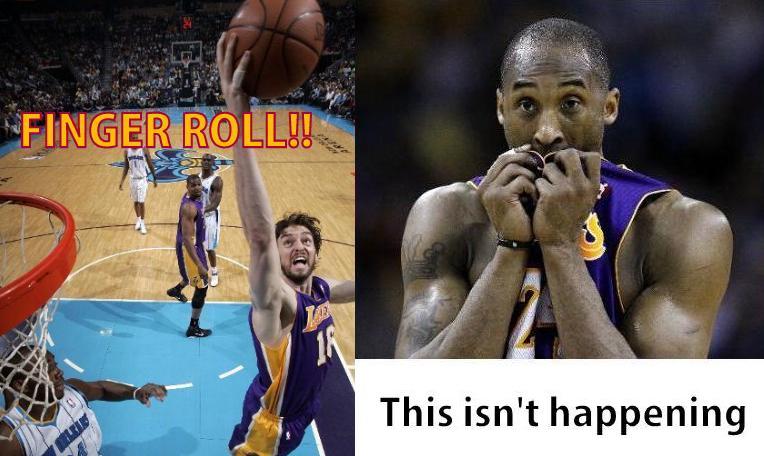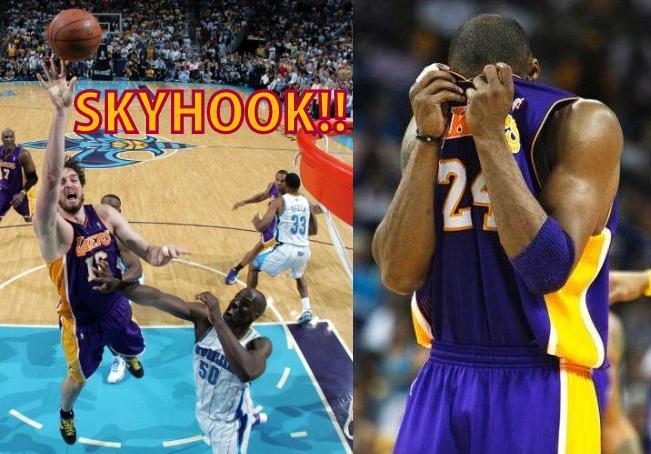 Lakers bigs were largely ineffective. They kept switching on screens and Paul had his way.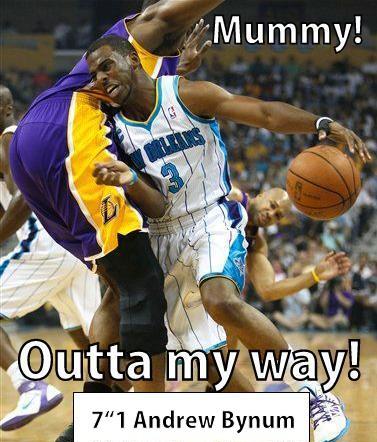 They weren't a force on the boards either.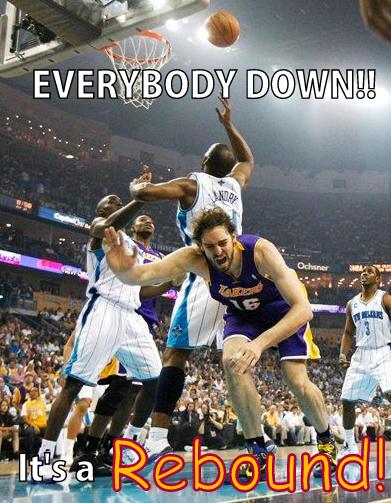 Gasol had 4 boards, Bynum 9. Chris Paul had 13 by himself.
Meanwhile…
Someone tries to make new friends.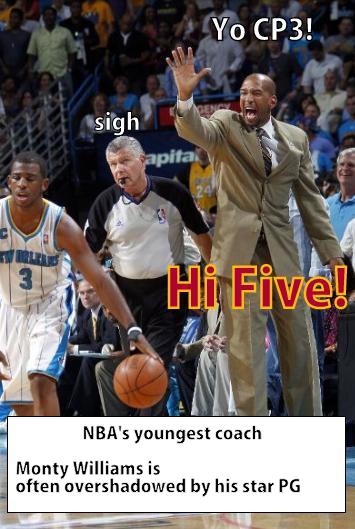 And old friends unite.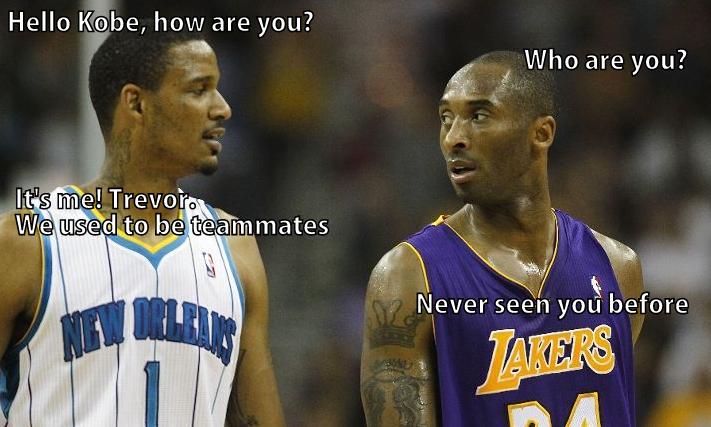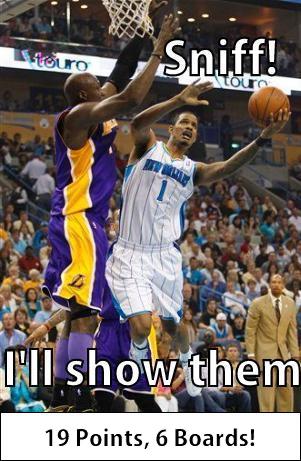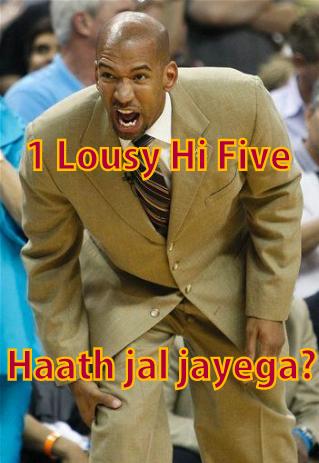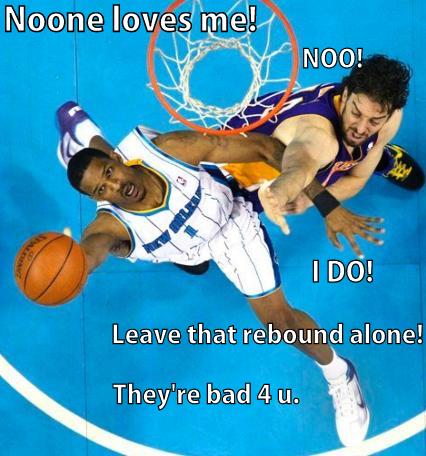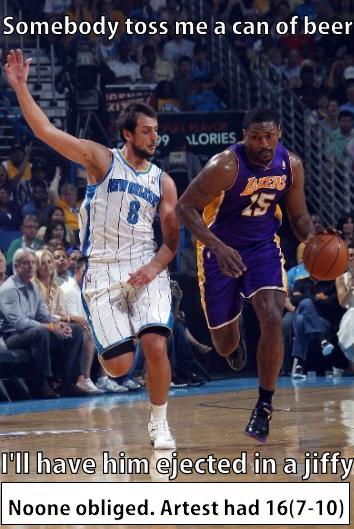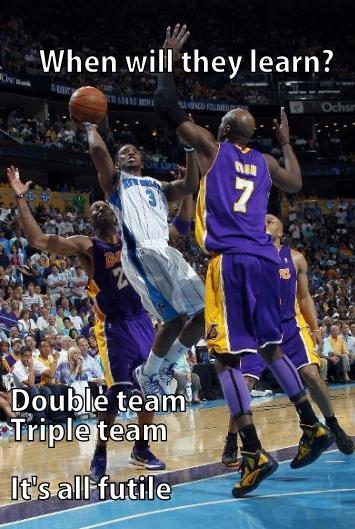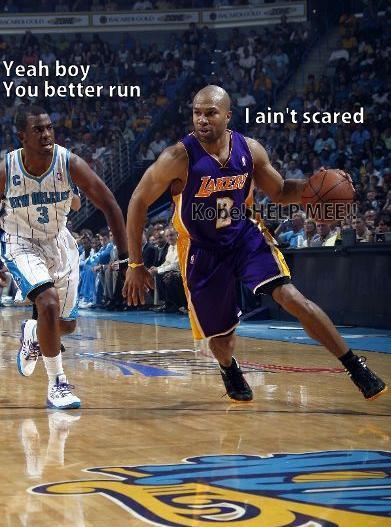 THE END
Disclaimer: Frank Vogel is younger than Monty Williams, but they call him an interim coach, so there's that.