The league has officially made LeBron James and Giannis Antetokounmpo the team captains of the 2023 NBA All-Star game in Salt Lake City. This will be the sixth captaincy for James and the third for Antetokounmpo.
"King James," who gathered the most votes overall, has been voted captain every single time since the format was introduced. He has never lost an All-Star Game using this setup. This is also his 19th appearance, tying him with Kareem Abdul-Jabbar for the most selections in NBA history.
•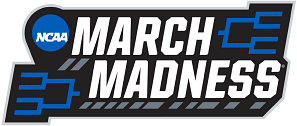 Joining LeBron James as Western Conference starters are Luka Doncic, Steph Curry, Zion Williamson and back-to-back NBA MVP Nikola Jokic.
Giannis Antetokounmpo is joined in the East by Kevin Durant, Kyrie Irving, Jayson Tatum and Donovan Mitchell.
James and Antetokounmpo will pick players to form teams before the game begins.
The vote to name the starters came from 50% of the fans and 25% from both the media and the players. Head coaches will vote on the reserves with Feb. 2 as the date to reveal the players who will complete the two All-Star teams.
Last season, LeBron James picked Luka Doncic, Nikola Jokic and Steph Curry to be on his team. The LA Lakers superstar even had Giannis Antetokounmpo in his powerhouse squad. It remains to be seen if the four-time MVP can get back three of them next month.
Jokic will be playing in his fifth straight All-Star game. He averaged 25.1 points, 11.0 rebounds and 9.9 assists per game and is arguably the best player in the NBA this season. Meanwhile, Doncic will be heading into his fourth consecutive appearance. He is the league's leading scorer with 33.8 PPG, 9.1 rebounds, 8.6 assists and 1.5 steals per contest.
Steph Curry will be in his ninth All-Star selection, the second-most in the Western Conference starters after LeBron James. He was an MVP candidate before a shoulder injury sidelined him for almost a month. Curry is averaging 29.3 PPG, 6.2 RPG, 6.2 APG and 1.0 SPG.
Zion Williamson missed last season due to an injury. He will be making his second All-Star game appearance after averaging 26.0 PPG, 7.0 RPG, 4.6 APG and 1.1 APG. This will be the first time Williamson and LeBron James will play together.
---
Giannis Antetokounmpo's Eastern Conference All-Stars are just as impressive as LeBron James' team
Unfortunately, Kevin Durant will be unavailable due to an MCL sprain. This will be his 13th All-Star selection but will be out for the third straight year. He was named the game MVP the last time he joined the mid-season festivities.
Kyrie Irving surged to his starting spot despite a tumultuous start to the season. He has been playing elite basketball since an 8-game suspension back in November. "Uncle Drew" has been selected to his eighth All-Star game.
Irving and LeBron James were teammates during the 2018-19 All-Star game using this format. The current Brooklyn Nets point guard was with the Boston Celtics at that time.
Jayson Tatum got his first nod as a starter as he was a fill-in for Kevin Durant last season. "JT" has now been selected four straight times. He is the best player in the Boston Celtics, whose 35-14 record leads the NBA.
Donovan Mitchell hasn't missed a beat since the trade from the Utah Jazz to the Cleveland Cavaliers. He will be making four consecutive trips to the All-Star game, which will be hosted by his former team. Last season, LeBron James and Mitchell were teammates in an All-Star game for the first time.
You might also like: NBA All-Star 2023: List of starters announced for Eastern & Western Conference
Edited by Michael Macasero