LeBron James had a historic night in his first game at the "Mecca of Basketball," Madison Square Garden, since January 2020. James finished with a team-high 25 points, bagging a triple-double, tallying 10 rebounds and 11 assists.
James capped his return to MSG by breaking one record after the other. Here's a look at three significant milestones he achieved during the LA Lakers' 129-123 OT win over the New York Knicks.
---
•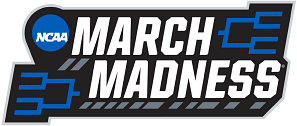 3 of LeBron James' major achievement
#1 LeBron James moves up to 4th in all-time assists
Coming into this season, along with passing Kareem Abdul-Jabbar on the all-time scoring list, another realistic milestone James would've achieved was moving up to fourth in all-time assists. With his 11 assists, James claimed that feat, passing Mark Jackson and Steve Nash. The four-time MVP has 10,338 career assists.
---
#2 LeBron becomes the first player to record a triple-double in the 20th season
James recorded his first triple-double of the season against the New York Knicks. He became the first player in NBA history to record a triple-double while playing in his 20th season. James did it all for the LA Lakers, guiding them to a much-needed win.
James bagged another triple-double record following his tremendous performance against the Knicks. The four-time NBA champion became just the fourth player aged 38 or older to record a triple-double. Tim Duncan, Karl Malone, and Elvin Hayes are the other players to achieve the feat. James is the only one among them to record a 20-point triple-double.
---
#3 James is 89 points away from passing Kareem Abdul-Jabbar
LeBron James inched closer to Kareem Abdul-Jabbar's all-time scoring record after his 28-point outing against the New York Knicks. Coming into the game, James was 117 points away from passing the LA Lakers great's scoring record. James cut that total to only 89 points and could break the record over the next three to five games.