Udonis Haslem is close to drawing the curtains on a successful NBA career after 20 years. He spent his entire stint with the Miami Heat, finishing with a career average of 7.5 points and 6.6 rebounds per game across 878 appearances.
The 42-year-old was joined by his family as the Heat gave him a tribute ahead of their regular-season finale against the Orlando Magic at home on Sunday. Haslem has been married to Faith Rein for the past 10 years. The couple spent 24 years together and 14 before they tied the knot in 2013. They have three sons together named Kedonis, Elijah and Josiah Haslem.
Haslem had all his family members present during his farewell ceremony on Sunday.
•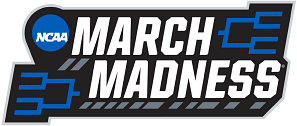 Udonis Haslem drops 24 in final regular-season game as his family watches on
Udonis Haslem received plenty of love and respect from all over on the eve of his final NBA regular-season game. The Miami Heat legend will retire as the fifth oldest player ever in league history and is one of the 15 players to retire after playing for one team. He also became the 10th player to play 20 or more seasons in the NBA.
Haslem will retire on his own terms. He dropped 24 points in his final regular-season game, leading the Heat to a 123-110 win over the Orlando Magic. It was the most he has had in a game since Nov. 14, 2009. Haslem also had three rebounds and a block. He shot 9-of-17, including 3-of-7 from 3-point range.
Haslem's family was in attendance for the game, making this an even more memorable performance for the 20-year veteran. Here's what Haslem said looking back on his career (via USA Today):
"Whether I was starting, whether I was the first guy off the bench or whether I didn't play at all, you guys always had my back and showed love. For me, that's priceless. That's beautiful. And that's why it made it all so easy, just to sacrifice everything."
Udonis Haslem took to Twitter later describing the final regular-season game of his career and performance, writing:
"24 Pts, 53% from the field, 3 threes. Not bad for a 42 year old huh? Thankful for 20 yrs, my family, friends, teammates, & fans along this amazing journey. From undrafted to all time leading rebounder.. it's just work!! Can't put into words all the emotions I've been feeling…"
Udonis Haslem has won three championships with the Heat in 2006, 2012 and 2013. He has been a mentor for Miami over the past few years of his NBA career, which has seen him receive plenty of recognition and respect around the league.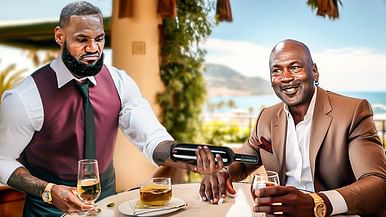 How is Michael Jordan officially richer than NBA's 10 richest players?!