After having multiple songs on NBA 2K soundtracks over the years, Lil Wayne is now a playable character in NBA 2K23. The American rapper can be played in MyTeam mode and has an overall rating of 89. Fans also noticed how 2K Sports made Tunechi better than Russell Westbrook in every attribute.
2K Sports and Weezy made the announcement on Thursday. The five-time Grammy winner can be unlocked by completing a Spotlight Challenge. You can watch the video below for the trailer for Tunechi's NBA 2K debut to the tune of his 2005 song "Best Rapper Alive."
•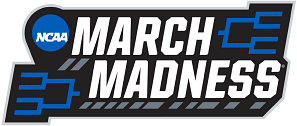 Fans on social media noticed how NBA 2K gave Weezy a better overall rating than Russell Westbrook. Tunechi's rating is 89, while Westbrook is only at 81. The rapper is also better at almost every attribute than the former MVP.
Here are some of the best reactions on Twitter:
"NBA 2K gave Lil Wayne a higher rating than Russ in every attribute"
"Westbrook caught a stray"
"2k knows ball"
"Seems I've come back to MyTEAM at the perfect time."
"we know lil wayne can't do none of this"
"Bro is 5'5 how tf they got him dunking"
"Man the did Russ dirty"
"Lil Wayne could not score a single bucket on luka"
"2k didn't want to put in all the tattoos and gave u sleeves lmao"
"Dude Ronnie so corny man"
Also Read: Who is Elsa Jean? Bryn Forbes girlfriend scandal explored amid recent arrest
---
Lil Wayne performed at NBA 2K23 launch party last year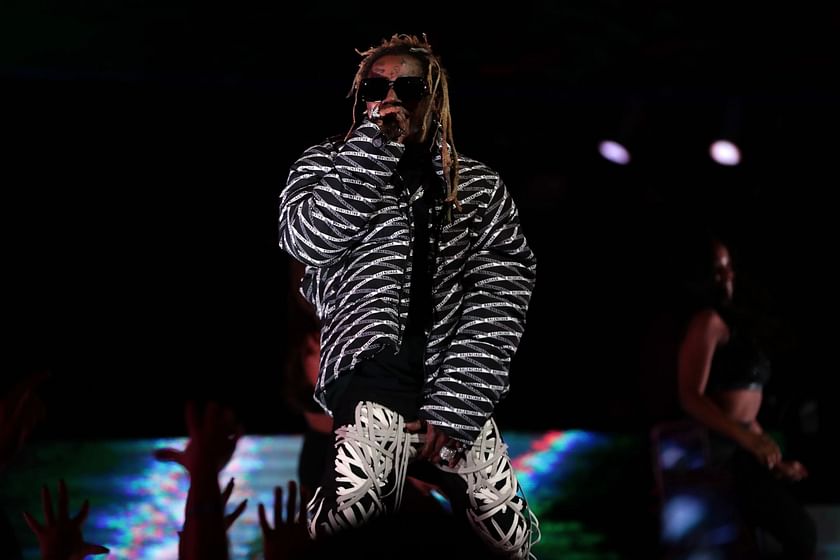 Lil Wayne performed at the NBA 2K23 launch party last year. He sang a few of his hits such as "A Milli," "Blunt Blowin," "Mrs. Officer" and "Wasted." Some of his songs used in the game include "We Takin' Over" in NBA 2K16, "Goat Talk" in NBA 2K20, "I Do It" in NBA 2K21 and "You" in NBA 2K23.
2K Sports' Digital Marketing Director Ronnie Singh, more famously known as Ronnie 2K, discussed his relationship in an interview with Sports Illustrated. Ronnie 2K even called Tunechi the greatest rapper of all time.
"The Wayne thing, he's the best rapper of all-time, probably," Ronnie 2K said. "I had been working on that for a while. When he shouted me out in the middle, I was like, 'What the hell is happening?' I think we've earned our position there, and it's taken years and years of shifting the game, the tremendous amount of work our studio does to be relevant."
Also Read: Is Kevin Love injured? Fans express gratitude in wake of Cavaliers contract buyout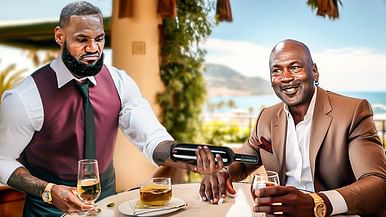 How is Michael Jordan officially richer than NBA's 10 richest players?!
Edited by Juan Paolo David