Minnesota Timberwolves star Anthony Edwards dedicated his season-high 44-point outing against the Houston Rockets in a 113-104 win to his girlfriend, Jeanine Robel. Edwards used the opportunity of her birthday, due in two days, to dedicate that performance to her.
Here's what he said (via Bleacher Report):
"My girlfriend's birthday is in two days, man. She is going out of the country, so I had to put on a show for her."
•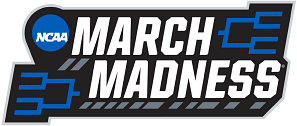 Edwards and Robel have been together since before the former entered the NBA. There's no further information available about their relationship. Meanwhile, Robel has also kept a low profile socially.
Anthony Edwards dominates the Rockets, staging an impossible comeback win for Timberwolves
Anthony Edwards and the Minnesota Timberwolves recorded their eighth win in 11 games on Saturday. They beat the Rockets 113-104 behind Edwards' season-high 44-point performance. The former No. 1 pick handled business in style for the shorthanded Timberwolves, playing without Karl-Anthony Towns and Rudy Gobert.
Edwards made 17 of 29 field goals, including eight of 16 3-pointers. He also had six rebounds, four assists, three steals and blocks apiece. The Timberwolves trailed by 12 points early in the third quarter. However, "Ant-Man" helped his team prevail an embarrassing loss against the lowly Rockets by single-handedly turning things around.
Anthony Edwards scored 16 of his 44 points in the third quarter, giving the Minnesota Timberwolves a three-point advantage entering the final frame. They extended their lead to seal the win, improving to 24-24 for the year, rising to No. 7 in the conference standings.
Edwards continues to make progress in his third year in the NBA. He has been putting up efficient performances nightly and has stepped into a leadership role for the Timberwolves. He is averaging a career-high in points (23.7), rebounds (6.0) and assists (4.4) while shooting 45.4% from the field.
Edwards' midseason resurgence has inspired the Timberwolves' revival after they fell to 16-21 for the season a few weeks ago. He rose to the occasion with his co-star Karl-Anthony Towns sidelined, which is what Minnesota was hoping for. Coach Chris Finch trusted Edwards to carry the team's charge, and the latter has repaid the faith.
The team's hopes of achieving playoff qualification and making a deep push in the postseason rely on Anthony Edwards' shoulders. He has the potential, and with the consistency and maturity of his game finally coming around, the Timberwolves could reap significant benefits moving forward.