The LA Lakers(34-36, 10th in the West) face the Dallas Mavericks(35-35, eighth in the West) tonight in a crucial game as they aim to secure the eighth seed in the Western Conference.
The LA Lakers have had decent success in recent weeks but will be sweating over Anthony Davis and LeBron James' presence. The Lakers have played well as a team since the Russell Westbrook trade, with players like D'Angelo Russell, Malik Beasley, Rui Hachimura, and Jarred Vanderbilt proving to be great rotation pieces.
The team's record without Westbrook stands at 10-5, showing significant improvement since the trade deadline. Additionally, their defensive intensity has increased as a unit.
•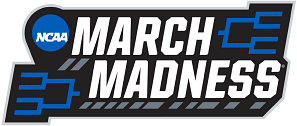 However, the Lakers' medical staff has been closely monitoring Anthony Davis, who has expressed his desire to play in previous games. While he will likely be available for tonight's game against the Mavericks, he will not be playing back-to-back for the rest of the season regardless of their playoff chances.
The Lakers will need Davis' presence, especially against the Mavericks' frontcourt, which struggles with interior defense and rebounding.
With LeBron James out with a foot injury, the Lakers may struggle to recover from a frustrating loss to the Rockets. They have a chance to make amends against the Dallas Mavericks on Friday.
Fortunately, all indications point toward Anthony Davis being fit to play in Friday's game. The LA Lakers have officially listed him as "probable," which means that unless there are any unforeseen setbacks, he will play.
LA Lakers have a huge advantage with returning Anthony Davis
Meanwhile, the Dallas Mavericks have already ruled out Luka Doncic, their star player, for the game against the Lakers. Doncic has been out for four games in a row, despite participating fully in practice on Thursday. Kyrie Irving is also questionable to play for the Mavericks, hoping to make his return after a three-game injury layoff.
Friday's game is a significant one for both teams, as the eighth-seeded Mavericks are only one game ahead of the Lakers, who currently occupy the 10th and final Play-In spot in the conference. LeBron James and company have found themselves struggling for much of the season, but there is plenty of time to recover.
The team will look much better when LeBron returns and Anthony Davis will know that both fans and the front office is fast running out of patience. All signs point to a huge shakedown in the event of another unsuccessful season, with LeBron already being linked with multiple teams.