Teams are gearing up for the 2023 FIBA World Cup in Indonesia, Japan and the Philippines. Canada, New Zealand, China and Germany will get together in Hamburg, Germany for a pre-tournament warm-up showcase.
It will be the 34th Basketball SuperCup, and takes place on August 12-13. All four countries will look to gain some rhythm and momentum two weeks before the World Cup begins in Southeast Asia.
•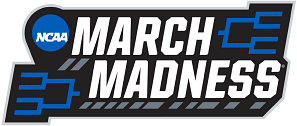 Germany is building towards a successful run. They made the Tokyo 2020 Olympics and advanced to the knockout rounds, but lost in the quarterfinals. They also finished third at the FIBA EuroBasket 2022 tournament.
China will have their first splash of NBA talent since Yao Ming with Kyle Anderson being naturalized and able to play for the national team.
New Zealand will be without their NBA stalwart Steven Adams. However, there will be plenty of NBA talent on display at the SuperCup in Germany.
Canada will have the most NBA players after Team USA. They will also be coached by NBA coach Nick Nurse.
---
What NBA players will play in the SuperCup?
Canada: Jamal Murray (Denver Nuggets), Shai Gilgeous-Alexander (Oklahoma City Thunder), RJ Barrett (New York Knicks), Dillon Brooks (Houston Rockets), Lu Dort (Oklahoma City Thunder), Nickeil Alexander-Walker (Minnesota Timberwolves), Kelly Olynyk (Utah Jazz), Dwight Powell (Dallas Mavericks), Oshae Brissett (Boston Celtics), Cory Joseph (Golden State Warriors)
China: Kyle Anderson (Minnesota Timberwolves)
New Zealand: No NBA players on the roster.
Germany: Dennis Schroder (Toronto Raptors), Daniel Theis (Indiana Pacers), Franz Wagner (Orlando Magic), Moritz Wagner (Orlando Magic)
Schedule
August 12
Semi-final 1: Canada vs New Zealand
Winner Semi-final 2: China vs Germany
August 13
Final: Winner Semi-final 1 vs Winner Semi-final 2
Third-place game: Loser Semi-final 1 vs Loser Semi-final 2
---
Where to watch the SuperCup?
The tournament will likely air on MagentaSport in Germany, SportsNet in Canada and ESPN. It could also be streamed on FIBA's digital channels.
The 2023 FIBA World Cup will be broadcast on the same channels. ESPN will carry the games on their networks and stream them on their digital spaces ESPN3 and ESPN+.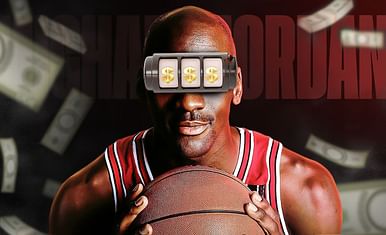 How did Michael Jordan's gambling "habit" taint his image?