During the 2016 offseason, Steph Curry played a major role in the Golden State Warriors making a huge splash in free agency. Following an increase in cap space, the emerging dynasty found themselves with enough money to lure in Kevin Durant.
At the time, Steph Curry and KD were two of the top players in the league. This created some friction leading up to the deal, but the All-Star point guard went above and beyond to make the former MVP feel welcomed.
Curry recently sat down with Warriors president Bob Myers to discuss an array of topics. One of the things brought up was the summer the team made the move to bring in Durant. While diving into the events leading up to the signing, Myers touched on what Curry said to KD to ensure he wanted to join forces.
•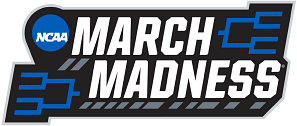 "The line I remember was whether you're MVP or I'm MVP if it's yours I'll be sitting there in the front row to like for congratulating you and I was kind I had this moment like wow that could actually happen like."
The timestamp for the above video is 25:43.
Steph Curry is among the most unselfish stars in NBA history
People don't talk enough about how unselfish a superstar Steph Curry is. How things went down with Kevin Durant is a rare situation and doesn't work without the right attitude.
Most star players would get nervous or jealous with another elite talent coming in, but not Curry. He was confident they could co-exist together, and never worried about the off-the-court stuff. While speaking with Myers, the two-time MVP opened up on his mindset when the Golden State Warriors signed KD.
"I also know myself to know like I can exist in a situation where I know when they get out the way I know in the lead I know when to speak I know you know how to find value in myself every single day and nobody was really going to threaten that part it's just like is this going to help us win."
Throughout his career, all Steph Curry has cared about is winning. Because of his selflessness, he was able to be the foundational piece to an NBA dynasty.
While their time together was short-lived, Curry backed up everything he said to KD before he came to Golden State. When Durant took home both Finals MVPs in 2017 and 2018, Curry was right there to applaud him for his sensational play.
When it's all said and done, Curry might go down as the most selfless superstar in NBA history.