Boston Celtics interim coach Joe Mazulla described the team's concerns following their 150-117 loss against the shorthanded OKC Thunder. It was arguably their most embarrassing loss in decades. The 15-21 Thunder were without their best player Shai Gilgeous-Alexander, while the Celtics were at near full strength with only Robert Williams missing the contest.
Mazulla outlined some level of concern exists, but the team has to go through something like this to get to where they want to be. Here's what he said (via NBC Sports):
"It may not be the most popular thing to say but you gotta go through some s**t if you wanna get to where you wanna get to whether it's good or bad... We'll be judged by how we handle it."
•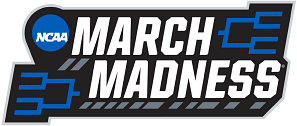 The Boston Celtics didn't seem as locked in as they have been since January last year. They have competed in every game, but that just wasn't the case against the Thunder. The Celtics looked disjointed after entering the break, trailing by 20 points.
They didn't seem like a top-10 defense against the Thunder. OKC had five players scoring 20 or more on 50% shooting or better. The Celtics tried to lean on their offense, but Jayson Tatum (27 points) and Jaylen Brown (29 points) were the only ones to get going on that end.
---
Boston Celtics' defense has looked shaky under Joe Mazulla's leadership
The Boston Celtics rarely lacked energy and effort under suspended head coach Ime Udoka. They were the top-ranked defense during the 2021-22 NBA season, paving the way for them to make the NBA Finals. At the start of the year, the Celtics put up historical numbers offensively.
They've remained atop the offensive ratings so far. However, their defense has looked shaky. They were among the 10 worst defensive teams until November. The Celtics have rediscovered their identity defensively since then and have been among the top defenses. However, they have been inconsistent.
Boston have conceded over 110 points eight times in their last 12 games. During that stretch, they endured the majority of their 12 losses for the season, registering a 5-7 record. The Celtics were able to revive themselves last season on the back of a consistent effort defensively.
If they fail to match that, their chances of making the finals again, let alone winning the title, are in jeopardy. The Boston Celtics received their wake-up call with the Thunder's 150-point outburst against them. They will be hoping to use this as motivation to get better and match their potential on that end of the floor.