The Boston Celtics demolished the Miami Heat in Game 5 of the Eastern Conference finals to cut Miami's lead to 3-2. Boston led from start to finish and emphatically sent the series back to South Florida for yet another mouthwatering clash.
Boston's stroke from behind the arc has suddenly returned, which has thoroughly changed the complexion of the series. The Celtics shot 16-39 (41.0%) from deep in a dominating Game 5 win. Jayson Tatum's team is 38-2, regular season and playoffs included when they hit at least 40.0% of their three-pointers.
•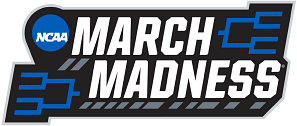 In their consecutive wins, the Celtics have hit 34-84 shots (40.0%) from long range, including 23-43 (53.0%) on open threes. Before that, they were only 31-106 (29.0%) and made just 19-49 (39.0%) when no defender was within two feet of them.
The Boston Celtics' defense has also clamped down on the Miami Heat. They have limited Jimmy Butler and crew to an average of 98.0 points in the last two games.
Despite back-to-back losses, Butler, Bam Adebayo and the Heat are confident of winning the series. "Jimmy Buckets" all but guaranteed the series is not going back to Boston.
Miami will treat Game 6 as their must-win situation. They don't want to go back to TD Garden having lost three straight games and trying to close out the Celtics on their home floor.
---
Where to watch
Game 6 of the series between the Boston Celtics and Miami Heat will start at 8:30 PM ET. TNT will air the game on national TV. Basketball fans can also catch the action by streaming the game via the NBA League Pass.
---
Game preview
Despite the Miami Heat's seemingly nonchalant attitude, they have to be worried. The Boston Celtics didn't collapse in Game 4 when the Heat led by nine points in the third quarter. Boston out-executed them down the stretch.
Game 5 was just an absolute thrashing. It was Miami's worst defeat in the playoffs. The Heat know the Celtics are coming and will have to be at their best to boot out the reigning Eastern Conference champs.
Jimmy Butler was limited to 14 points in Game 5, the lowest he has scored in this year's playoffs. He was held to 5-10 from the field due to Boston's unrelenting and physical defense.
"Jimmy Buckets" has earned a reputation as a big-game player who rarely shrinks from pressure-packed situations. He couldn't deliver in Games 4 and 5 but will be raring to prove it was a fluke on Saturday.
The Boston Celtics will be quietly confident heading into Game 6. They have now beaten the Miami Heat in two close-out games in South Florida. Boston won in Game 7 of last year's playoffs and eked out a win in Game 4 this year.
Boston's been criticized for failing to keep their defensive intensity and execution when their shots aren't falling. That will be severely tested by an aggressive Heat offense that will try to punch a ticket into the 2023 NBA Finals.
---
Game prediction
Spread: Celtics (-3)
Total (O/U): 212.5
Moneyline: Celtics (-146) vs. Heat (+125)
The Boston Celtics have found their groove. They aren't strangers on the Miami Heat home floor and have proven they can win there in the most crucial of situations.
The Eastern Conference finals will go back to Boston for a Game 7.
Boston Celtics 115, Miami Heat 112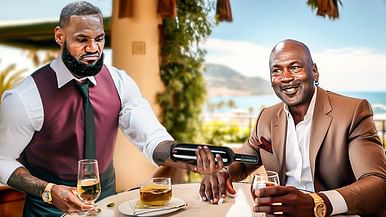 How is Michael Jordan officially richer than NBA's 10 richest players?!
Edited by Michael Macasero