Dillon Brooks felt confident on Saturday night when the Memphis Grizzlies beat the Golden State Warriors 133-119.
Without a doubt, it was a dominant performance by the Grizzlies, however, Brooks couldn't help but add insult to injury by calling Klay Thompson trash.
Brooks has a tendency to annoy his opponents and get in their faces. He recently got into an altercation with a cameraman on Wednesday night during their matchup against the Miami Heat.
•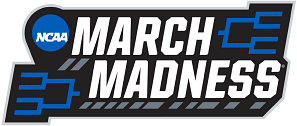 Fans noticed his unruly behavior and are now pointing it out on social media. NBA fans are now hating on Dillon and aren't holding back any words when making remarks about him on social media.
Here's what some fans had to say about Brooks after his most recent trash-talk towards Klay Thompson:
Dillon Brooks' behaviour is becoming a concern for the Grizzlies
At this point in his career, Dillon Brooks is becoming a certified troublemaker.
He always gets into fights and finds ways to get himself ejected for bad behavior. He has been vocal about his negative feelings about teams and players he isn't particularly fond of.
While many NBA greats before Brooks have acted the same way as him, the Memphis Grizzlies forward isn't making himself any friends. He provokes opponents, giving them even more motivation to win, which is the last thing his teammates need.
With Memphis running out 133-119 winners over the Warriors, the mood in the camp should be buoyant. They're third in the Western Conference and have everything to play for this season. Every game counts and there's simply no need for this kind of behavior, especially at this point in the season.