Bronny James, the talented son of NBA legend LeBron James, is following in his father's footsteps. He has captivated the global basketball scene with his incredible skills and rapid rise to stardom.
Not only is he turning heads with his performances on the court, but he is also making a lasting impact off the court through endorsement deals. Bronny's incredible journey embodies unwavering determination which has propelled him into the spotlight as a coveted athlete.
Valuing Bronny James NIL Deals
•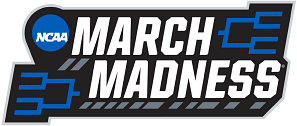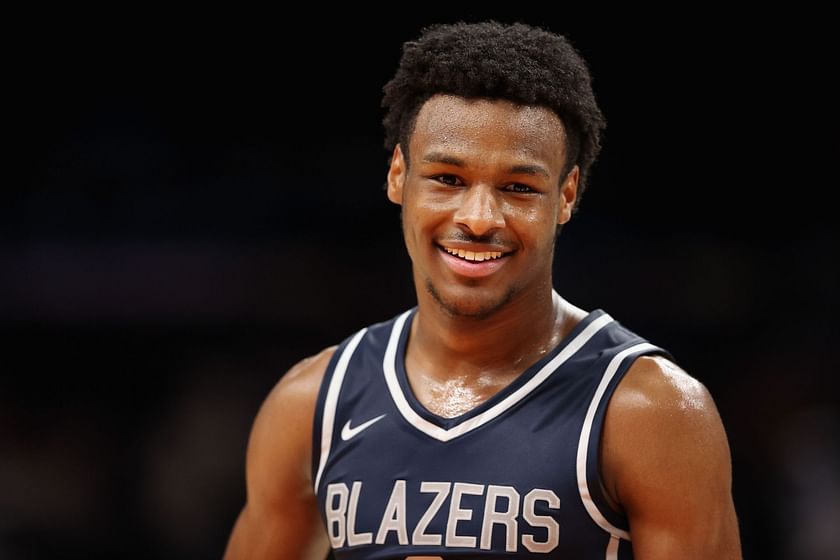 With a staggering $5.9 million valuation, Bronny James has emerged as the most valuable NIL athlete. His ascent to the top of the College NIL Rank, driven by this astounding figure, solidifies his reputation as a highly sought-after athlete.
His enormous social media fan bases -- 7.1 million followers on Instagram and 5.7 million followers on TikTok -- have significantly contributed to his NIL earnings. These devoted supporters unquestionably play a substantial role in boosting his overall brand worth. Bronny's meteoric rise and strong online presence are a testament to his unique appeal and the enormous impact he has had on the NIL landscape.
Bronny James' Brand Endorsement Deals
Bronny James signed an endorsement deal with the iconic sportswear brand Nike in 2022. He also partnered with renowned audio company Beats by Dre, lending his support to their cutting-edge sound technology.
Bronny secured a notable appearance in a commercial for Fast X, the latest Fast and Furious movie that is scheduled to hit theatres on May 19. This collaboration not only highlights his on-screen presence but exemplifies the potential for student-athletes to engage in ventures beyond their athletic pursuits.
Bronny James' Net Worth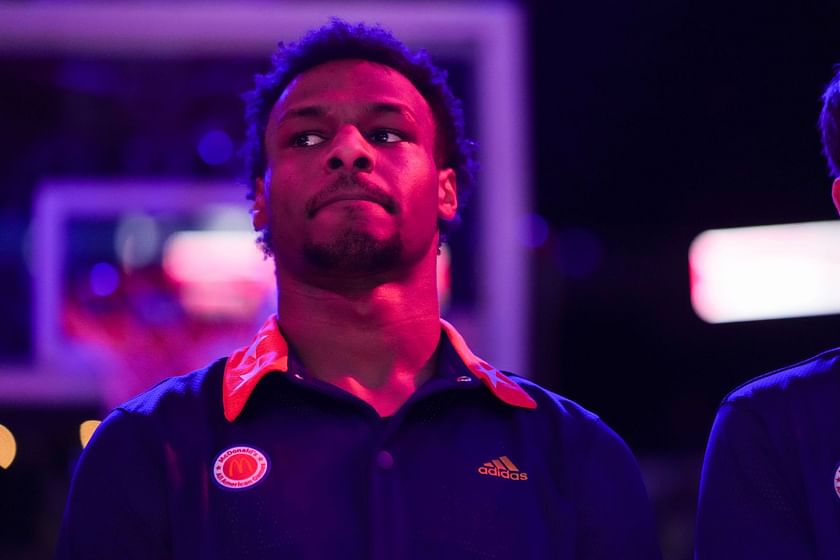 As of 2023, Bronny's net worth is estimated to be $5.9 million. While this may seem substantial for a teenager, it pales in comparison to his father's net worth, which currently exceeds $1 billion.
Bronny's current net worth is impressive considering that he has not yet graduated from high school. He still has ample time to further develop his brand and career. It should be noted that a significant portion of his income is derived from endorsement deals rather than direct earnings from playing basketball.
Bronny's connection to LeBron James has opened many doors for him when it comes to securing partnerships and sponsorships with major brands. It is anticipated that his net worth will continue to rise in the future as he establishes his own legacy both on and off the court.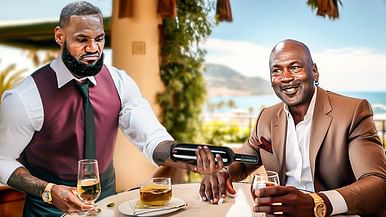 How is Michael Jordan officially richer than NBA's 10 richest players?!