Earlier this month, LeBron James boldly proclaimed that his son, Bronny James, was better than some NBA players. Whether he was joking or not, the LA Lakers superstar has been trolled on social media for making such claims.
In an episode of "The Pivot Podcast," former NFL player Ryan Clark had this to say about James' tweet:
(41:20 mark)
•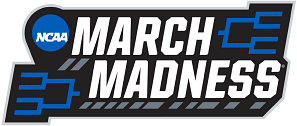 "Cappin. I love my child. But I'm not going there. Bron [James]? He my guy, but nah. It's awesome that you're a great father.
"King James" was watching basketball action via the NBA League Pass when he made that comment. He obviously did not name the player or the team that he thought wasn't even on par with Bronny James.
When LeBron James tweeted the post, four games were played on that date.
Philadelphia 76ers vs Indiana Pacers
Boston Celtics vs Cleveland Cavaliers
Portland Trail Blazers vs Detroit Pistons
Toronto Raptors vs Denver Nuggets
James might just have been bored and wanted to stir social media with such a post. The LA Lakers superstar's tweet quickly went viral. Many of the responders blasted the four-time MVP for his claim.
James Jr. is currently playing for Sierra Canyon High School in Los Angeles, California. Several scouts have already pushed his name higher than ever in the Top 100 rankings among high school prospects.
Bronny James was picked to play in the McDonald's All-American in January. He was also included in Team USA's roster for the heavily-anticipated 2023 Nike Summit game.
LeBron James, once his son's name appeared on the list for the Nike Summit, promptly tweeted:
"Yessir!! Congrats Young Bronny!! Proud of you kid! Keep going #JamesGang.'"
Some schools are reportedly vying for the services of James Jr. in college. Memphis, Ohio State, USC, Kentucky, Oregon and Michigan are rumored to have informed James' camp of their interest in Bronny.
Another option for the younger James will be to get into the NBA via the G League by playing for the Ignite team.
It's abundantly clear that Bronny James is an ascending talent who might even become a lottery pick. But for LeBron James to say that his son is better than some of the NBA players he was watching, that was "cappin."
---
Could LeBron James play for the LA Clippers if the LA Lakers' rivals pick Bronny James?
"King James" vowed that before he hangs up his jersey, his last and greatest motivation will be to play with Bronny James. The four-time champ will play whoever picks his son during the 2024 NBA Draft will also get him.
Ty Lue, James' former coach, who now calls the shots for the LA Clippers doesn't totally disagree with James' tweet about his son
(42:20 mark)
"Bronny is a hell of a talent as well. If you look at certain young teams, I wouldn't say it's far off. He could be on that level with some guys in the league, younger guys that are still trying to find their way."
When put on the spot by Fred Taylor if he'd draft Bronny James in 2024, Lue didn't even hesitate:
"I would like to! I would love to."
It would be worth watching if LeBron James can swallow his pride and play for the Clippers to be with James Jr.
Edited by Michael Macasero