While Demar DeRozan quietly thrives as one of the NBA's top scorers, placing among the top 40 in total points, he remains driven to improve, particularly in his desire to become a more reliable 3-point shooter.
The Chicago Bulls found themselves at the bottom of the league in terms of average 3-point attempts last season, at just 28.9 per game, making them the only franchise that couldn't surpass the 30-attempt mark.
The 34-year-old DeRozan said he plans to take more 3-point shots this season.
•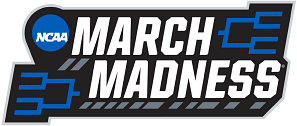 "Next year it'll be more frequent threes from me without a doubt," DeRozan said in his season-ending interview. "Just because I've always had this vision in my career as I got older, I want to be able to just continue to expand my game. And that's a main priority and a point of focus for me to just capitalize on as I get older."
The Bulls failed to make the playoffs last season after losing to the eventual Eastern Conference champion Miami Heat in the play-in tournament.
DeRozan expressed that in order for the Bulls to make it to the playoffs, they must undergo some changes, and he is personally committed to taking on a greater role in three-point shooting.
"You've definitely got to fix something, tweak something," he said. "To what extent, I'm not sure. That's why I would never work in the front office. But I think, for the most part, it's just figuring out what dynamics, the fit, whatever it is that we need to take that next step."
Will 3-point shooting make Demar DeRozan and the Bulls better?
In March, Bulls coach Billy Donovan said the team needed to shoot more 3-pointers.
"I think we need to take more 3s," Donovan said. "That's the way the game's going. I think it's really hard, in a lot of ways, if teams are taking twice as many 3s. If you're looking at a situation where we're making eight or nine 3s and a team makes 17 to 20, it's really hard to overcome."
DeRozan, the Bulls' second-leading scorer with an average of 24.5 points per game last season, attempted only 1.9 3-pointers per game. Throughout his first two seasons in Chicago, DeRozan tried 284 3-pointers, which is only almost half of his backcourt partner Zach Lavine's 544 attempts last season alone.
Transforming one's game can be challenging as a 14-year NBA veteran. However, DeRozan said he's motivated and ready to undergo a late-career playing-style evolution.
"I think I'll be a fool not to even consider that aspect of it," he said. "So, just me being a student of the game and understanding that that's going to be called for, for us to be better. I'm all for it."
In the offseason, the Bulls experienced the departures of Patrick Beverley, Javonte Green and Derrick Jones, who posted 3-point shooting percentages of 30.9%, 37.1% and 33.8%, respectively.
However, they made some notable additions, including Jevon Carter, who showcased an impressive 42.1% 3-point shooting accuracy last season on 4.16 attempts per game and boasts a career 3-point shooting percentage of 39.7%.
They also brought in Torrey Craig, who delivered a solid 39.5% 3-point shooting performance while playing for the Phoenix Suns last season.
Expect the Bulls to improve, at least slightly, in 3-point shooting this season.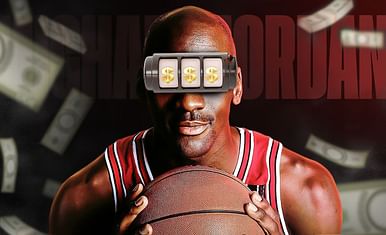 How did Michael Jordan's gambling "habit" taint his image?
Edited by Joseph Schiefelbein