Wilt Chamberlain is undeniably one of the all-time greats in the history of basketball. He was an excellent basketball player who did it all in the NBA. Chamberlain was a two-time champion, Finals MVP, four-time league MVP, 13-time All-Star, and an All-Star MVP. While he flirted with a lot of gold in his playing years, apparently, the same could be said about his love life too.
Chamberlain published a book titled "A View From Above" in 1991. He discussed his time in the NBA and his opinions of other basketball greats throughout history. He also made a claim about his love life in the book that's still hotly contested.
Sportscasting reported that Chamberlain said in the book that he had slept with 20,000 different women in his lifetime. That figure may be even more astounding given all the unbelievable figures Chamberlain accumulated while playing in the league. According to sources, by the time the NBA legend passed away in 1999, he did not tie the knot with anyone.
•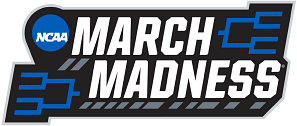 ---
The Greatness of Wilt Chamberlain
It's undeniable that Wilt Chamberlain was a walking stat padder during his playing days. Chamberlain died a legend, holding an insane amount of records in the NBA. His mind-blowing 100-point game is still the record to beat to this day. In fact, even on the losing side of the court, Chamberlain always looked like a winner because of the numbers he would put up.
Wilt Chamberlain called it quits after 14 successful seasons. During his career, 'The Big Dipper' averaged 30.1 points, 22.9 rebounds and 4.4 assists. Unfortunately, steals and blocks weren't recorded during his time. Had they been recorded, Chamberlain might've dominated those stat lines as well, especially, as he was nominated for the All-Defensive First Team twice.
Chamberlain was a 13-time NBA All-Star in his 14-year career. The only season he didn't make the All-Star game was in the 1969-70 season due to injury. Had he been healthy that year, he would've been the only player to be an All-Star for the entirety of his career. Nobody in the league's history has achieved that feat.
Needless to say, Chamberlain was a stud. He achieved a plethora of accolades on the hardwood floor and apparently slept with many women. Chamberlain lived the dream every stereotypical man could only dream of. Despite never marrying anyone, it's safe to assume that he lived life the way he wanted to.