Kentavious Caldwell-Pope has demanded the Denver Nuggets not get complacent after going 1-0 up in the 2023 NBA Finals. The Nuggets recorded a 103-94 win on Thursday and looked comfortable for most of the contest. They led by 24 towards the end of the third quarter before the Miami Heat closed that gap to nine points with around 2:30 left.
The Nuggets are three wins away from a championship win, their first in franchise history. KCP is the only former champion on the roster, so he knows better than anyone else that a 1-0 lead is far from having a win guaranteed in the finals.
Ahead of Sunday's Game 2 contest, Caldwell-Pope issued a stern warning to his teammates, saying (via Nuggets' beat Harrison Wind):
•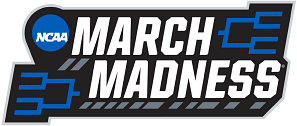 "Don't fumble the ball on the one yard line. We've got three games left."
Kentavious Caldwell-Pope won the championship with the LA Lakers in 2020 against the same opponents. The Heat had the same core back then, with Jimmy Butler, Bam Adebayo, and a few other pieces like Duncan Robinson on the roster. If anything, the Heat may have gotten better this time with more veteran help, thanks to Kevin Love and Kyle Lowry's presence.
The Heat lost that series in six games but showed tremendous grit and determination even in their losses. This season, they have relied on that more than anything to get to the NBA Finals as the eighth seed. Miami looked out of depth in Game 1 for the first time in the playoffs, but that's when they could be at their strongest.
The Nuggets certainly look way better at this juncture, but they cannot afford to rest on that moving forward.
---
Kentavious Caldwell-Pope has been a locker-room leader for the Denver Nuggets
Experience and defense win championships, and that's what Kentavious Caldwell-Pope brought to the table for the Denver Nuggets this season. KCP was an underrated pick-up by the Nuggets, but he's significantly responsible for their appearance in the NBA Finals this season.
KCP is a respected figure on this young Denver team, who needs guys like him to do the talking and keep them motivated in any scenario. The veteran guard is also a key contributor on the court with his defensive versatility and 3-point shooting.
KCP has averaged 11.4 points, 3.2 rebounds and 1.3 steals, shooting on 48/41/79 splits in the playoffs. He has been their best perimeter defender this year and the reason behind the team's tenacity on that end of the floor.
Kentavious Caldwell-Pope donned a similar role for the LA Lakers in 2020 when they finished as a top-three defense during their championship run, so he knows how big of an impact defense has on winning a chip.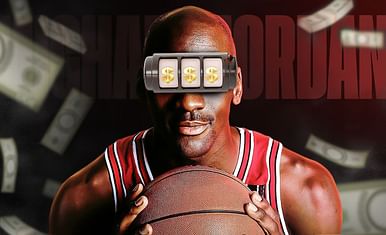 How did Michael Jordan's gambling "habit" taint his image?