Enes Freedom doesn't like the fact that load management has become part of NBA players' routine. He went as far as to call players "too soft," as the league tries to limit load management and prevent teams from regularly resting their star players.
"I mean fans are paying thousands of dollars to come and watch their favorite players," Enes Freedom told Fox News. "Team are literally traveling across the country to watch. This new generation of players I think is becoming too soft. Back in the day, we'd never heard of load management.
"Now almost every star player takes days and sometimes weeks off. But, I don't think they have a weird mentality if they pick load management."
•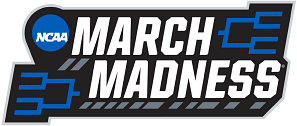 Enes Freedom's comments come a few days after the league updated the Player Participation Policy to limit load management. Per the updated policy, any healthy player on the roster should be available to play and teams will be able to rest only one star per game.
Under the new policy, NBA stars should be available for all games on national TV and the in-season tournament that will be launched this year. The changes come a few months after the NBA set 65 games as the minimum number of games for players to be considered for the top awards, like MVP and DPOY.
NBA Commissioner Adam Silver told media after the Board of Governors agreed on the changes:
"This is ultimately about the fans. And that we've taken this [load management] too far. This is an acknowledgment that it has gotten away from us a bit.
"That doesn't mean we were turning the clock back, that players are expected to play through injuries or that players never need rest. But there's a statement of a principle in this league that, if you're a healthy player, you're going to play."
Enes Freedom believes his time in the NBA is not over
Enes Freedom hasn't played in the NBA since the middle of the 2021/22 season. He played 35 games for the Boston Celtics that season before joining the Houston Rockets via trade. The Rockets waived him and he has been out of the league since then.
The Turkish big man, who holds an American citizenship, believes his political views and the fact that he speaks his mind on sensitive topics cost him his place in the league. However, he is optimistic he has a few more years to play in the league. He said in January:
"I'm 30 years old and I can play another five-six years in the NBA. Unfortunately, when I started to talk about the problems we're having in China, the NBA and China have millions of dollars in deals, I was blackmailed to keep me out of the league.
"I still feel healthy, I'm 30 years old, I can play basketball for another five-six seasons in the league, I just hope I can go back to the court and play basketball. I love basketball, it's my first job. It also gave me a platform to talk about whatever I want to. I hope that the NBA can see the wrongdoings being done in the future, and we can talk about it."
With the start of the new season just a month away, no team has shown interest to sign Enes Freedom, who has career averages of 11.2 ppg and 7.8 rpg in 11 years in the NBA.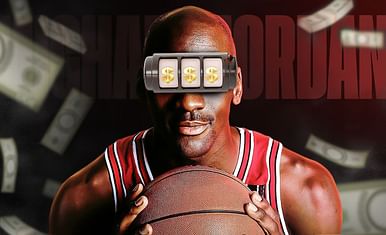 How did Michael Jordan's gambling "habit" taint his image?