Former NBA player Walt Williams believes Joel Embiid would've been the MVP in the 2020-21 NBA season over Nikola Jokic if not for injuries. Williams also sided with Embiid, saying that Jokic's assist number inflates his stock.
In Sportskeeda exclusive "The BallFather Podcast's" latest episode (releasing soon), former NBA veteran Williams spoke to host Reggie Roberts and said about this:
"I think that dude [Embiid] would've been the MVP had he not been injured so much the year before. So now you come out this year, I think it's the same thing that's been the previous 2. Those two guys [Embiid and Jokic] are the top two guys you're looking at for the MVP candidate...
•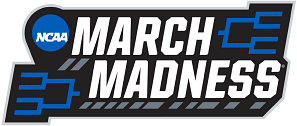 "I think Joker's [Jokic] a beast man, he does it all, but the assists that he gets is a little bit inflated for me."
Walt Williams highlighted that Nikola Jokic doesn't have big-man traits on either end of the court, especially defensively. Jokic is the floor general for his team, playing the center position. However, he doesn't appear to be as athletic or as physical as a traditional big man.
Meanwhile, Joel Embiid is a true center by all means. The 76ers superstar is one of the best rim protectors in the NBA. He also plays a physical game with his back to the basket on offense and is a better option in iso situations.
---
Nikola Jokic and Joel Embiid MVP choice is a 'pick your poison' situation
Nikola Jokic and Joel Embiid are currently among the top three or five players. Their record as the top two MVP candidates in voting over the last two years is a testament to that. Both players made a legitimate case to lead the MVP voting charts again.
Jokic is averaging 25.0 points, 11.1 rebounds and 10.1 assists per game this season. Meanwhile, Embiid leads the league in scoring for the second consecutive season, tallying 33.5 PPG and 10.1 RPG, shooting on 53/36/86 splits.
The MVP case from both sides remains as strong as ever. Jokic is regarded as a better all-around offensive player, while Embiid is considered a better two-way player.
They've had a significant impact on their team's results. Nikola Jokic has emerged as the winner over the last two seasons due to his availability. He has played 100% of his team's games in 2020-21, while Embiid missed 21 games. In the following year, Jokic played 74 games, while Embiid appeared in 68.
The 76ers' big man is once again trailing the game tally, this time by seven games. However, his efforts aren't going unnoticed. There's still enough time left in the season, and if Embiid manages to play over 70 games, he could finally secure the coveted award over Jokic.