NBA fans reacted hilariously when LeBron James left Patrick Beverley "hanging" during the Los Angeles Lakers victory over the San Antonio Spurs.
Anthony Davis made his long-awaited return to the lineup, coming off the bench after a 20-game absence. Both of the Lakers' All-Stars, LeBron James(20 points, 11 assists, and 9 rebounds as a starter) and Anthony Davis(21 points and 12 rebounds in 26 minutes off the bench), finished with double-doubles in what was arguably the Lakers' most commanding win in recent weeks. They took control in the fourth quarter, building a 10-point lead that was enough to win the game.
Patrick Beverley started alongside Dennis Schroder in the guard position as Thomas Bryant continued his streak of starts in the absence of Anthony Davis as well. Regardless, Beverley wanted to give LeBron a high-5 while being on the sidelines in the later stages of the game. As it turned out, The King was in no mood for the high-5 and ended up ignoring it.
•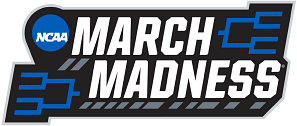 Beverley quickly reacted and converted the attempted high-5 into a head pat. NBA fans reacted hilariously on Twitter, with some viewers claiming that Patrick Beverley was on his way to being traded:
Anthony Davis gives LA Lakers and LeBron James injury scare during return game
During the game against the San Antonio Spurs, Anthony Davis suffered an injury to his right ankle as he was attempting a half-court shot. The big man was fouled by Spurs forward Zach Collins, causing his ankle to buckle as he fell to the ground. LA Lakers fans, coaches, and teammates all expressed concern for his well-being.
Davis, on the other hand, appeared calm and waved the medical personnel away. He went on to play the rest of the game and had a strong showing. Darvin Ham, the coach of the LA Lakers, stated that the team would handle Davis with caution so that he did not injure himself further.
Davis will continue to play in a bench role for a week or so, and Ham plans to ease him back into the starting lineup. After the match, Davis stated that he was not experiencing any pain or discomfort in his foot or ankle and is looking forward to playing more games with his team.
Davis' return coincided with Rui Hachimura's first game, who also had a strong game off the bench, posting 12 points and 6 rebounds in 21 minutes. LA Lakers fans will be happy with the progress and will hope that it leads to a proper playoff run for LeBron James and company.