LeBron James enjoyed another proud father moment on May 7, as he addressed the media to discuss his son Bronny James' commitment to the USC Trojans basketball team.
"First of all, congratulations to my son on his next journey and picking a great university in USC," LeBron James said. "'I'm proud of him. This is an incredible thing. I think I told Mike after the game unless it was of my great-grandmothers, or great-grandfathers, or someone that was way before my time. To my knowledge, this is the first one of the James gang to go to college. Obviously, his dad didn't go to school. His mom didn't go to college.
•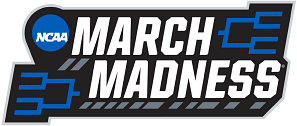 I think my mom maybe stepped on campus for a little bit, maybe a community college or something, but she had my little a** running around, so she couldn't spend much time in the classroom; 19 years old, I was three. So, it's very, very exciting, very humbling, and a great moment for our family. It's super cool; he's a great kid, and USC is getting a great kid. Obviously, he's there to play basketball, but they're gonna be super surprised at how great of a kid he is."
USC will be the next step in Bronny James' journey toward the NBA as he continues to carve his own path into the league. With a step up in competition level, Bronny's fans will be eager to see how he develops and copes with the added expectations of playing at a division one level in the PAC-12.
---
LeBron wants to play with Bronny before he retires
Even at 38 years old, LeBron James is still among the best players in the NBA and is continuing to prove that on a nightly basis, putting up numbers most 26-year-old stars can only dream of.
Despite approaching the 40-year-old mark, LeBron James has no intention of calling time on his legendary career just yet, as he holds out for one last dream: spending a season playing on the same NBA team as his son, Bronny James.
"I need to be on the floor with my boy," LeBron James said. "I gotta be on the floor with Bronny. That would be ideal, for sure. Being with him. Spending a full year with him in the same uniform. That would be the icing on the cake."
Bronny James will become draft eligible in the summer of 2024 after spending one season playing at the collegiate level. As such, we can expect to see LeBron James dominating the hardwood for at least another two seasons before he calls time on a career that holds no parallels.
However, before we look toward LeBron James calling it quits, he is currently in the midst of a Western Conference semi-finals battle against Steph Curry and the Golden State Warriors, in a series where the Los Angeles Lakers took a 2-1 lead courtesy of a 127-97 victory on Saturday, May 6. A victory that saw LeBron rack up 21 points, eight rebounds, eight assists, and one block, further proving that there is still plenty of life in the NBA's all-time leading scorer.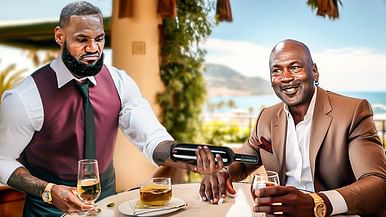 How is Michael Jordan officially richer than NBA's 10 richest players?!