Austin Reaves came up big for the LA Lakers when they defeated the Memphis Grizzlies on Sunday to take a 1-0 series lead. He was one of the Lakers' leading scorers and went on a scoring spree in the fourth quarter to seal the deal.
NBA fans are praising Austin Reaves on social media following his outstanding performance. Nobody expected much from him, especially since it was his first career playoff game. However, Reaves stunned everyone by scoring 14 crucial points for the Lakers late in the game.
@LMH_61618 tweeted: "Give him 80 million right now.."
•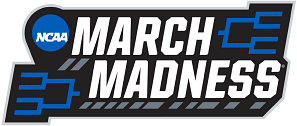 ---
Austin Reaves' impressive playoff debut has NBA fans going crazy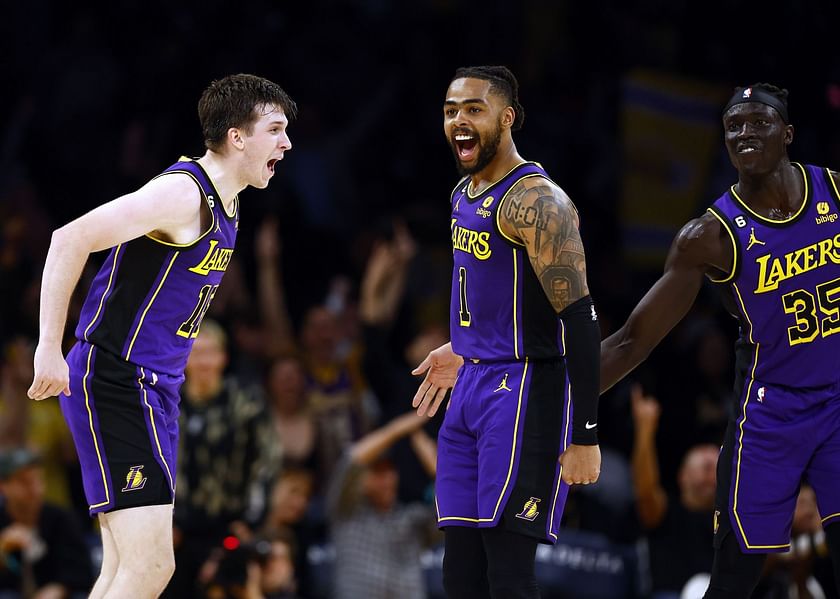 Austin Reaves clearly wasn't afraid of the big stage on Sunday. He put up 23 points, four assists, three rebounds, one steal, and one block in 31 minutes of action. Reaves also had a steady hand. He shot 61.5% from the field and 60% from beyond the arc. His impeccable performance helped the LA Lakers beat the Memphis Grizzlies 128-112.
Lakers fans loved how AR poured his heart out in his playoff debut. Reaves had several big games during the regular season, but his impressive Game 1 performance earned him a lot of respect. Here are some comments from fans:
@leeparayno tweeted: "Austin Reeves yelling "I'M HIM, I'M HIM!" was the best! I'm here from that kind of energy from players playing with guys like LeBron James and AD on their team. Not backing down or conceding. Love it!"
@TRUEBLUEFAN_8 tweeted: "Yeaaaaaah Austin "Powers" Reaves! I love it!"
@jCredo48 tweeted: "Memphis just met the Pale Rider. Reaves just killed any chance for Memphis to win Game 1. Go Lakeshow!!!"
@jayy_druidwolf tweeted: "Idk why people are so surprised about Reaves. You could see the vision."
@kiingmoney1 tweeted: "White boy has no fear & we need him. Let's go baby one game at a time."
@knowwellavila tweeted: "I said it and will say it again … LAKERS in 6 ! Austin Powers, "I'm him" baby."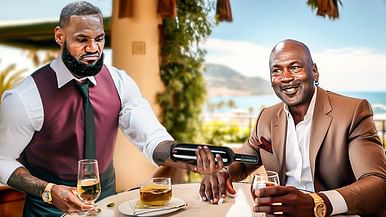 How is Michael Jordan officially richer than NBA's 10 richest players?!