Laker Nation held its collective breath when Anthony Davis went down painfully, clutching his left ankle in pain. The LA Lakers were in the middle of a rally when Davis dropped to the floor.
The superstar big man, however, walked on his own to the bench before eventually returning to play. Fans quickly reacted to the sudden turn of events:
"God is real"
•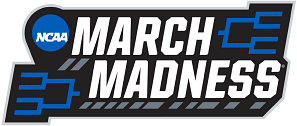 The LA Lakers are desperately trying to nail at least a play-in slot. If Anthony Davis were to go down with an injury, their season could easily be over.
AD has played 29 minutes, with 21 points, 12 rebounds, one steal and two blocks when he seemingly injured his foot. Davis was instrumental in the Lakers' huge 35-18 edge in the third period, which allowed them to control the game heading into the fourth quarter.
Anthony Davis didn't start the final period, but he's on the sidelines, standing, sometimes walking around. The trainers are probably instructing him to keep his left foot warm.
The LA Lakers can't afford to lose AD to another injury with still several crucial games to play. LeBron James has just returned from a long absence due to a right foot injury of his own. They're trying to find rhythm while at the same time pushing hard to string wins together.
LA might not even make it into the play-in if Davis is compromised or sidelined with an injury.
Also read: How are Anthony Davis' stats affected after Russell Westbrook's exit from LA Lakers?
---
Anthony Davis may take a few games off after tweaking his ankle
Anthony Davis was sidelined for nearly two months due to a right foot stress injury. Although the rolled ankle is on his left, the LA Lakers can't afford a repeat of the same situation where he's out for long.
LA may choose to rest him in their next game as they have been extremely cautious with AD.
Kevin Durant rolled his ankle against the OKC Thunder while warming up and then missed the team's next nine games. Shai Gilgeous-Alexander also tweaked his ankle versus the Portland Trail Blazers and has been unavailable for the Thunder in three straight games.
The Lakers will certainly do more tests on Davis' ankle after the game. Hopefully, this isn't something that will not cause him to be sidelined as the team is making a final push for the playoffs.
---
Also read: Kevin Garnett makes an extremely bold prediction about LA Lakers' future: "Lord, I think they're gonna come off the Anthony Davis project"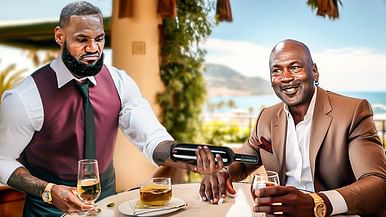 How is Michael Jordan officially richer than NBA's 10 richest players?!
Edited by Michael Macasero