Grant Williams of the Boston Celtics gave Jayson Tatum some friendly banter after his Tennessee Volunteers took down the Duke Blue Devils during March Madness. Grant was seen saying "F**k Duke" after the Volunteers' huge win.
Fans aren't too happy with how Williams has played this season and rightfully so. He had a huge playoff a season ago and Celtics fans were hopeful that he was going to have a breakout season.
•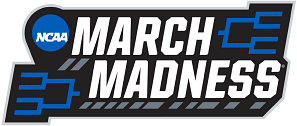 Just last week, Williams was seen talking to Donovan Mitchell of the Cleveland Cavaliers towards the end of their matchup. The Celtics player told the Cavs guard he would make both his free-throws towards the end of the fourth quarter, only to go and miss them both as the Cs lost 118-114.
It's gotten to the point where fans want him traded, so it's not surprising why fans didn't take this lightly either. Twitter user Iamcamorree's tweet was one of the funniest, noting that Grant Williams is definitely getting traded now.
Coopurr_ made a funny comment and the reason for that is because Jayson Tatum gave him a look in the video that made it look like he was mad at him.
Perhaps the funniest comment came from fd_guru, who said something that didn't even have to do with the actual video context. It was about Grant Williams making fun of Jayson Tatum and not saying anything about his wired headphones.
Twitter has been a place to tell players that they're going to play in China next season if they play badly. While Chinese basketball and other international leagues are top notch, the memes these people come up with are hilarious.
Grant Williams had a rough day on Twitter. Not only were people making fun of him because of the video, but he also got blocked in a game-winning possession as the Celtics blew a nearly 20-point lead over the Utah Jazz. Fans weren't too happy about that, either.
Celtics fans had a response that everyone thought they would.
Grant Williams did have an interesting response to why he went up with the shot, but Celtics fans weren't too happy about that either.
It was certainly a rough day on Twitter for Williams. At least his Volunteers made the day a little better.