LeBron James' 2018 move to the LA Lakers had mixed reactions. While some lauded his choice to take up a new challenge in the Western Conference for the first time in his career, others accused him of focusing on building his empire. Some even claimed that James joined LA to make movies in Hollywood.
The Lakers were an attractive destination in free agency, but they had a young team trying to make the playoffs for the first time since Kobe Bryant's last healthy season in 2012-13. James was required to speed up that process and to take the team to championship level again. 'King James' hadn't responded to his critics from five years ago until Saturday night.
James was asked about his social media activity after the Lakers' 105-104 home win over the Houston Rockets. He revealed the real reason behind his remarks, listing one of his milestones with the Lakers.
•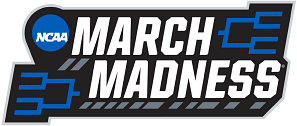 "Sometimes you need to remind folks," James told reporters, including Sportskeeda's Mark Medina. "The graphic said my 108th 30-point game for the Lakers, so sometime you gotta remind people."
Here's what James had told in his Instagram story, which featured a graphic displaying his milestone after he bagged 35 points in a 107-95 NBA In-Season tournament win over the Portland Trail Blazers:
"But I came here just to make movies, though. Ain't that what y'all said?" James called out his haters on Instagram.
---
LeBron James is posting career-high numbers in year 21
LeBron James has been on an exceptional run this season. The 38-year-old is fighting father time with all his might, averaging 25.5 points, 8.3 rebounds and 6.3 assists, shooting a career-high 57.2%, including 39.7% from 3-point range. James' true shooting percentage is 67.1%, with an effective FG% of 65.2%.
James has been on a whole different level over the past three games for the Lakers, averaging 33.3 ppg, 7.0 rpg, and 9.7 apg, shooting on 64/48/87 splits. James produced another clutch performance on Sunday night vs. the Houston Rockets.
He had 35 points, his 109th 30-point outing for the Purple and Gold, with six rebounds and eight assists in the Lakers' 105-104 win. James hit the game-winning free throw. He had 13 of the Lakers' 24 points in the fourth quarter, seven coming in three and a half minutes.
LeBron James' production has been decisive, to say the least. The Lakers have improved to 8-6 for the season, leapfrogging the Rockets to move to sixth.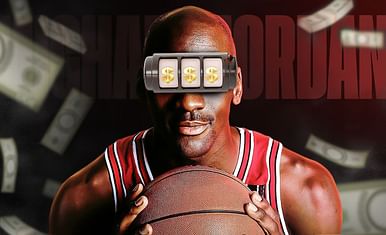 How did Michael Jordan's gambling "habit" taint his image?