Kevin Durant of the Brooklyn Nets is one of the best players in today's NBA, separating him from other stars. Gregg Popovich, one of the best coaches in league history, shared his experience working with the 12-time All-Star during the 2020 Tokyo Olympics.
Pop has coached some of the best players in the history of the game. From Tim Duncan to Kawhi Leonard, his involvement in greatness is astounding. In 2021, he was able to coach a living legend in Durant. Before the San Antonio Spurs visited the Nets on Monday night, the all-time winningest coach detailed his encounter with KD's work ethic.
"I don't think a lot of people understand," Popovich said. "They just think he's talented and he's really good, he can get his shot off, and so on and so forth. "When practices were over, not just the other players, but coaching staff, we'd go and be mesmerized by watching him go through this individual workout.
•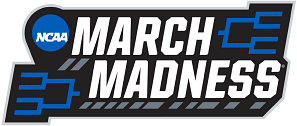 "He'd go over at one of the baskets and usually Will Hardy (former San Antonio assistant coach, current Utah Jazz head coach) will com over there, and he'd bust Will Hardy's butt for, like, 45 minutes chasing balls and throwing his back to him as he did his workout. Starting inside, going outside, making moves, pivoting, doing the whole deal.
"And it was just his way. I don't think other players from other teams knew that he did those sorts of things or that he loved the game in that way, through really working on all the basics and the fundamentals. It was special."
It's always a treat to have someone as great as Popovich to be in awe of someone's greatness. Durant's work ethic is what keeps him separate from all the other stars in today's league, making the Nets a feared matchup.
When Kevin Durant was coached by Pop during the Olympics, he surpassed Carmelo Anthony to become Team USA's Olympic all-time leading scorer.
Brooklyn will be looking to keep its 11-game winning streak alive as the Nets battle the San Antonio Spurs on Monday night.
Also read: Kevin Durant reveals imitating Kobe Bryant & Tracy McGrady to develop his game: "Try to emulate everything I see"
---
The decision of Kevin Durant to stay with the Nets is paying off
Over the summer, Kevin Durant rocked the NBA world by requesting a trade out of Brooklyn after an abysmal 2021-22 campaign. Many thought the trade would push through as general manager Sean Marks and the rest of the front office worked hard to grant KD's wishes by finding a trade for him.
However, that didn't come to fruition as the organization and Durant were able to talk things out and he later rescinded his demands. Now, it's all working out well for the Nets, as they've been able to find their stride this season. With the 12-time All-Star at the helm, the team has displayed incredible teamwork.
Kevin Durant has only missed one game of the season and is averaging 29.7 points, 6.9 rebounds and 5.3 assists while shooting 56.1%, including 36.3% from downtown. He's been an excellent leader for the Nets, and they could pose as the biggest threat coming out of the East.
Also read: Gregg Popovich humorously comments on facing Brooklyn Nets as they continue their winning streak: "I don't have anything new to use to stop them"
Edited by Joseph Schiefelbein