Karl Malone is widely recognized as one of the best players in NBA history. He's a two-time MVP with numerous All-Star selections to his name.
His reputation off the court, however, isn't as glimmering as his exploits on it. "The Mailman" has been married to Kay Kinsey for more than 30 years but is hounded by a scandal that nearly ruined his career even before it truly started.
•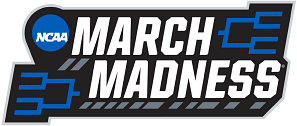 Malone was a 20-year-old sophomore at Louisiana Tech when he fathered a child with 13-year-old Gloria Bell. Had a statutory rape been filed against the budding basketball star, he might not even have a hoops career to talk about.
Bell's family filed a paternity lawsuit in 1986 against Karl Malone. The family asked him to provide $200 per week to the boy named Demetress Bell. Malone refused to acknowledge the suit even when the court lowered the amount to $125.
Karl Malone eventually managed to settle the case outside court for an undisclosed amount. The young Bell didn't even know who his father was until he dropped out of high school.
An ESPN report by Jemele Hill back in 2008 talked about Bell's painful, bitter and heartbreaking words for Malone:
"I treat it as if my mother went to the sperm bank. I don't hate him for [not being in my life]. It made me a better person."
When Demetress Bell made the remark, he was an NFL offensive lineman who had been drafted by the Buffalo Bills in 2008. He met Karl Malone that year and was reportedly told that it was "too late" for any father-son relationship to start.
The Utah Jazz power forward also had twins with Bonita Ford, his high school sweetheart. They were both 17 when Malone left her and the kids to play college basketball. Malone kept his distance from Bonita, and the twins, Cheryl and Daryl, until they were 17.
Cheryl and Karl Malone eventually developed a good relationship. The NBA superstar took time off his busy schedule to watch his daughter play for the Detroit Shock.
Considering he had a change of heart towards his kids with Bonita Ford, he surprisingly didn't do the same for Demetress Bell for years.
It wasn't until 2014 did Gloria Bell's son and the two-time Olympic gold medalist triy to mend their relationship.
---
Karl Malone is now reportedly on good terms with Demetress Bell
Karl Malone and Demetress Bell are now reportedly on good terms. The limelight was squarely on the former 14-time NBA All-Star after Michael Jordan's documentary "The Last Dance" was released. Numerous basketball fans ripped Malone on social media for not winning a championship and for the way he treated Demetress Bell.
Karl Malone Jr. had his father's back when the criticism and slander became too much to ignore. He told the media that his father was taking care of Demetress and that he and the Buffalo Bills lineman were best friends.
Maybe Malone has learned his lesson and is trying to make amends for what he has done. Fortunately for him, he is surrounded by family and friends who are ready and willing to help him deal with his issues from the past.
Demetress Bell's NFL career was marred by injuries
Demetress Bell suited up for 3 NFL teams in his career, namely the Buffalo Bills, Dallas Cowboys, and Philadelphia Eagles. Bell was originally drafted by the Bills but went on to sign a long-term contract with the Eagles in 2012. He was released in February 2013 due to nagging injury issues, which ultimately derailed his football career.
An offensive tackle by trade, Demetress Bell ended up hanging his boots in August 2013, his last stint coming for the Dallas Cowboys.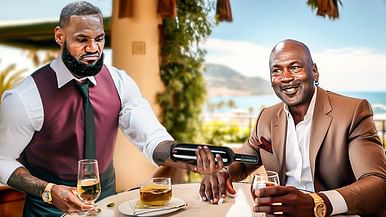 How is Michael Jordan officially richer than NBA's 10 richest players?!
Edited by Michael Macasero