NBA legend Isiah Thomas holds the distinction of being one of the greatest point guards in league history. With two championships to his name to go along with twelve All-Star appearances, Thomas' reputation precedes itself. Throughout his career, few players made as big of an impact on the game as he did.
In an era with Larry Bird, Magic Johnson and Kareem Abdul-Jabbar, Thomas holds the rare distinction of being dominant while the game was largely dominated by big men. While Abdul-Jabbar controlled the game with his length and Bird had a nearly flawless shot, Thomas was forced to adapt.
The way he sees things, his success was the result of his intelligence and his ability to read the game. With little room for error, he had to rely on his ability to force bigger, stronger defenders to make mistakes in order to capitalize on situations.
•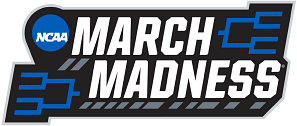 "To be honest, being a small man in the game and then, you know, for a period of years, you dominate bigger guys," Thomas said. "The only way you do that is – I hate to say this, but it's – just due intelligence, because they have the physical advantage in terms of height, size and weight.
"And the only way you can truly beat the bigger person is if he makes a mistake."
He continued, offering some advice to younger players who also deal with a lack of size much like he did:
"So, you depend on that person to make a mistake. When they make a mistake, then you can capitalize on it. But if the big guy comes to the game and he doesn't make mistakes – he's really smart, he's like Kareem, he's like Magic, he's like Bird – you know them guys didn't make mistakes."
The comments, which came during a recent episode of Hoop Genius, can be found at this link beginning around the five-minute mark.
Isiah Thomas' ability to dominate the game as an undersized player
In his nearly 15-year career, Thomas cemented his place as one of the greatest passers in the history of the game. In addition to leaving his mark on the Detroit Pistons, Thomas finished in ninth place for all-time assist leaders. Add onto that his 9.3 assists-per-game average, ranking fifth in league history, and Thomas' legacy can't be questioned.
Although he never won the coveted MVP award, he was the 1990 NBA Finals MVP after leading the Detroit Pistons to back-to-back championships. Thomas also holds the unique distinction of being a member of the NBA's 50th anniversary team and 75th anniversary team.
Recently, Thomas made headlines for his reaction to "The Last Dance" documentary, saying that unless Michael Jordan apologizes their beef isn't over.
Check out that video clip below.
Edited by Joseph Schiefelbein