Anthony Davis' inconsistency was on full display last night as the LA Lakers got annihilated by the Golden State Warriors 127-100 in Game 2 of the Western Conference semifinals. After a close nail-biter in Game 1, many didn't expect a ruthless blowout in the second game.
The Lakers dominated Game 1 primarily because Davis channeled his inner Wilt Chamberlain and dropped 30 points, 23 rebounds and 4 blocks while shooting 64% from within the arc. However, that AD didn't show up for Game 2, as he amassed only 11 points with seven rebounds.
After grabbing a 1-0 series lead over the defending champions it appeared as if the Lakers and Anthony Davis intentionally took it easy.
•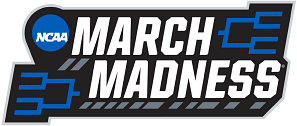 ESPN's Stephen A. Smith predicted a short series for the LA Lakers if Davis maintained his dominance from Game 1 throughout the semis. After a stinker in Game 2, Smith didn't hold back on AD. On his show First Take, Smith said:
"Anthony Davis was straight garbage last night. Let's just call it what it is, straight garbage. I mean he was so bad, sanitation workers might not want to go near him and that's their job, to take out garbage. That's how bad he was… Did you see how LeBron James came out in the first quarter? He was ready. The fact of the matter is if Anthony Davis was ready like that, they would have had a legitimate shot to go up 2-0 in this series. He wasn't ready to play.
"Enough is enough. You can't sit up there and play like that. This is not about the Lakers losing Game 2, this is about his performance, which was a flagrant dereliction of duty. This brother didn't show up at all and he left LeBron James hanging…it was an atrocious performance."
It would have been one thing if the LA Lakers lost down the stretch, Stephen A. Smith was livid because Anthony Davis came out lethargic and disinterested from the tip-off. They never stood a chance with him playing like he did.
Smith pointed out the anomaly that AD plays odd-numbered games (Game 1, 3, 5) excellently but disappears in even-numbered games (Game 2, 4, 6). So far in the playoffs, he is averaging 28.5 points, 17.7 rebounds on 55% shooting in odd-numbered games, and just 13 points, 10.2 rebounds on 40% shooting in even-numbered games.
It is no secret that Davis needs to be his best version in order to win this series, which is predicted to go seven games. Although the Lakers have stolen home-court advantage from the Warriors, Davis' performance going forward will be key in this series. He has the size to bully the smaller Warriors and have a field day on the glass but his lack of seriousness from night to night is concerning.
---
Stephen A. Smith calls out Anthony Davis because he is "too great" for a performance like Game 2
Stephen A. Smith went on a rant against Anthony Davis because he is too incredible of an athlete to have a dismal performance like this in the playoffs. His pattern of not showing up for back-to-back games is alarming and Smith insists the LA Lakers need to hold him accountable for his lack of consistency.
Smith continued on First Take:
"You're Laker Nation, you want to win this series? You got to call this brother out. Cause he is too great. Anthony Davis, you are too great. In your sleep, you can score 11 points, in your sleep. That's how great you are. We know how great you are. There's only two reasons that Anthony Davis doesn't play the way he is supposed to play, he is hurt and unavailable, or he is disinterested. Last night, he looked disinterested, he looked apathetic, he looked indifferent. It was an atrocious performance."
Everyone expects Davis to put up monster numbers every night because he is capable of doing so. LeBron James is 38 years old in his 20th season and cannot play 40+ minutes every night. Davis needs to be the first option every night and not James.
Game 3 between James' LA Lakers and Steph Curry's Golden State Warriors is tomorrow at Crypto.com Arena as the series shifts to Southern California for the next two games.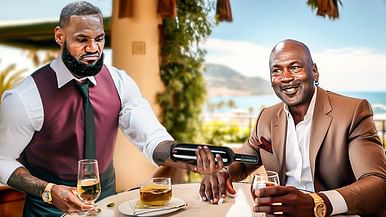 How is Michael Jordan officially richer than NBA's 10 richest players?!
Poll : Will Anthony Davis have a monster night in Game 3?
11 votes