Bettors around the world should be worried if they have a UConn ticket waiting around. Famous rapper Drake made his pick for the NCAA championship game on Monday night, and he's typically someone who should be faded.
Drake's national championship bet
•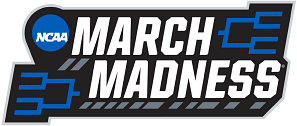 According to Betr, Drake is throwing $250,000 on UConn to win by 6-10 points and $100k on UConn to win by 11-plus points.
A $250,000 bet on UConn to win the national championship would payout $900,000. At +260 odds, Drake is taking a risk here in hopes that they cover the minus-7.5 spread by more than a point or that they don't cover that by more than 2.5 points. It's an interesting risk from the rap star, but something that might turn out to be profitable.
While Drake also has $100,000 on UConn to win by 11-plus points, that payout would be a bit less. Drake would win $256k, as the odds for UConn to win currently sit at +156.
The 11-plus bet might be a better one from Drake, which is why he's betting that, too. If the Huskies win by exactly 11, he would lose his $250k bet, but would still walk away with something.
UConn has been dominant against the spread this season, sitting at 23-9 ATS this year. UConn has won 10 of its 11 games when favored at -375 or more on the moneyline.
Drake is hoping this will stay true, as UConn is also 9-1 ATS in their last 10 games.
The Huskies have been a dominant force during the tournament, beating every team with ease thus far. They took down a tough Iona team that many thought could shock them by 24 points. UConn then turned the heat up a notch with a 15-point win against St Mary's, a 23-point win against Arkansas, a 28-point win against Gonzaga and a 13-point win against Miami.
If there's one team to pick for the national championship, it looks like UConn might be the one. Let's see if Drake can finally hit one of these crazy bets, as it seems like he hasn't hit one in years.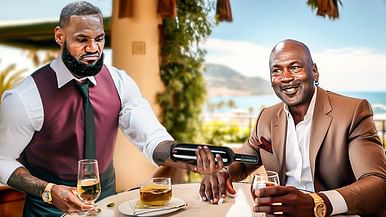 How is Michael Jordan officially richer than NBA's 10 richest players?!
Edited by Joseph Schiefelbein