Nikola Jokic had taken just five shots entering the fourth quarter of Game 1 of the NBA Finals between the Miami Heat and Denver Nuggets. And yet, the Nuggets had in full control, leading 84-63.
When asked about his lack of shots in such an important game, the "Joker" had this to answer (via Joel Rush):
"The most important thing is to win a game, and I'm trying to win a game any possible way. I don't need to shoot, I know I don't need to score to affect the game, and I think I did a good job today.
•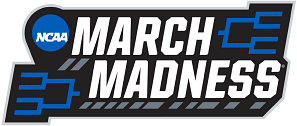 "Everyone who plays contributes, AG [Gordon], Jamal [Murray] Mike [Brown], KCP [Caldwell-Pope] and it's a great win for us."
Nikola Jokic finished the first half with 10 points, 10 assists, three rebounds and one steal. He became just the second player since LeBron James in 2017 to tally 10+ points and 10+ assists in the first half of the playoffs. James did it in his 42nd finals game while Jokic accomplished it in his debut.
Entering the fourth quarter, the two-time NBA MVP had 15 points, 12 assists and nine rebounds. He was 4-5 from the field, including 1-2 from deep and added six free throws.
The Miami Heat threw the kitchen sink at Nikola Jokic. They played a box 1, zone and man-to-man defense on the big man. For most of the night, none of Miami's defensive plans worked. Jokic repeatedly found Aaron Gordon, Michael Porter Jr. and Jamal Murray in mismatches.
The Serbian basketball star is obviously not the most athletic but his mind-boggling basketball IQ was on full display in Game 1. He methodically dissected Erik Spoelstra's defensive strategy against him for the majority of the night.
Also read: Watch- Michael Porter Jr. takes a shot to the face from Bam Adebayo in the NBA Finals
---
Nikola Jokic scored when the Denver Nuggets needed him to
Just like any great player, Nikola Jokic rose to the occasion when needed. The Miami Heat came out on fire in the fourth quarter by dropping an 11-0 run to cut Denver's lead to 84-74. Sensing a comeback, Jokic started burrowing himself in the paint for point-blank shots or fishing for fouls.
Haywood Highsmith's three-pointer made it 96-87, the closest Miami has gotten since the first quarter, with just 2:34 left in the game.
Nikola Jokic responded with an assist to "KCP" and then shot a fadeaway over the outstretched arms of Bam Adebayo. The Denver Nuggets pushed their lead to 104-90 after that shot.
The "Joker" had 12 points in the fourth quarter and dished out three assists to continue his dominance. He got his triple-double by grabbing a rebound with 1:44 left in the game.
Jokic's impact was all over the floor. He didn't have to score in the first three quarters as his teammates were rolling. When the Miami Heat were poised to make a run, he snuffed it out with one big play after another.
---
Also read: "Heat gonna get swept"- NBA fans react to Denver Nuggets taking Game 1 of the NBA Finals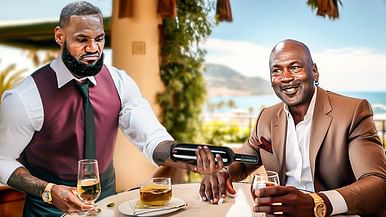 How is Michael Jordan officially richer than NBA's 10 richest players?!
Edited by Michael Macasero