Kyrie Irving has established a career marked by controversy due to his behavior on and off the court. However, there's no denying that he ranks among the all-time greats, especially in terms of ball-handling skills.
On Sept. 17, the Dallas Mavericks star posted a picture of a letter he penned in the fourth grade, expressing his aspirations of making it in the NBA.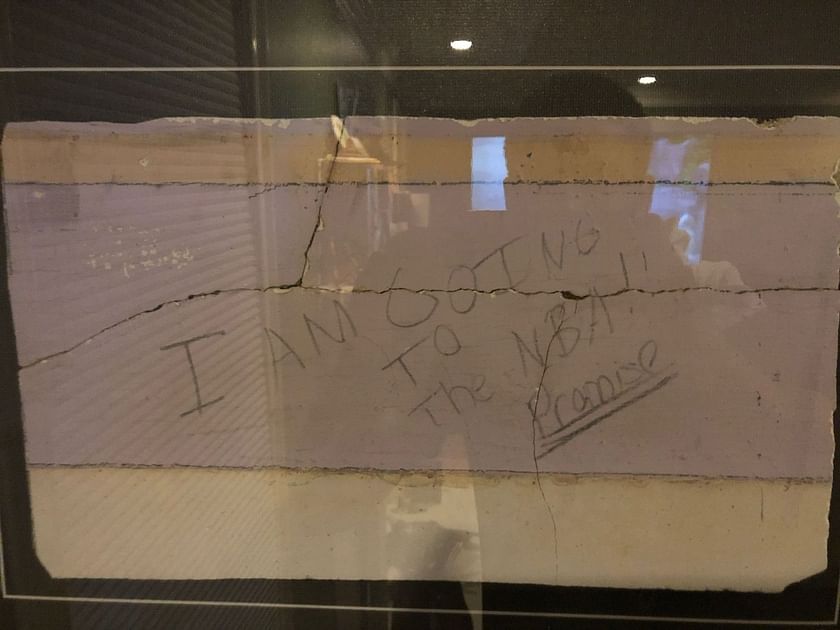 •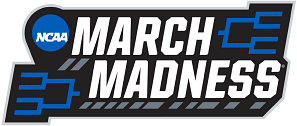 "The Power of I AM. I Wrote it down and followed through. 4th Grade Version of Me is Proud I stuck with it and achieved something special," he wrote on X.
Irving's love for basketball obviously ignited at a young age. His father, Drederick Irving, was a standout player at Boston University, which undoubtedly influenced Kyrie's early exposure to the sport.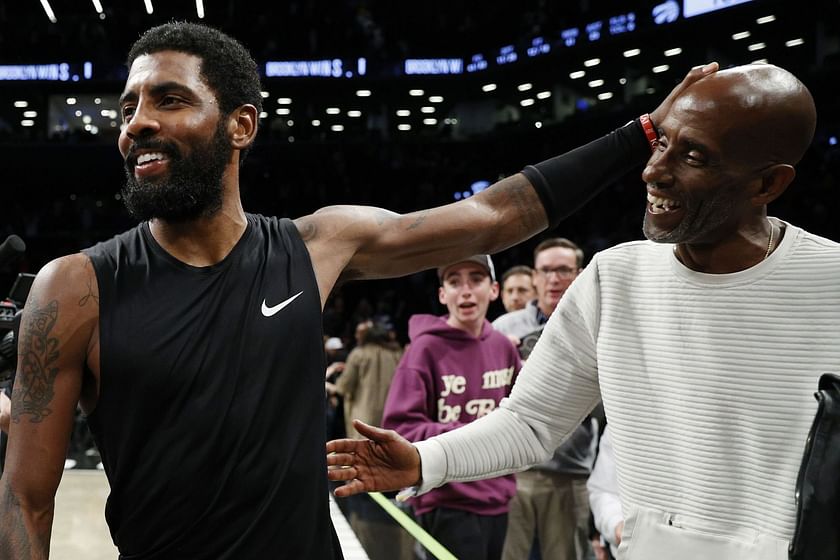 Irving's talent soon became evident during his time at St. Patrick High School in Elizabeth, New Jersey. As a standout point guard, he led his team to a state championship while earning numerous accolades for his scoring ability, ball-handling skills and basketball IQ.
His success in high school garnered the attention of college scouts, and he was regarded as one of the top prospects in the nation. In 2010, Kyrie Irving committed to playing college basketball at Duke University, where he continued to shine.
Despite missing a significant portion of his freshman season due to injury, Irving displayed his prowess as an exceptional point guard when he did play, averaging 17.5 points, 4.3 assists and 3.4 rebounds per game.
Irving entered the 2011 NBA Draft, and the Cleveland Cavaliers selected him as their first overall pick. He made an immediate impact in the NBA as he was named Rookie of the Year in 2012.
Kyrie Irving's successful basketball career
Irving's belief in his dreams has borne fruit. Over his 12-year career thus far, he has achieved significant milestones, including winning an NBA championship in 2016 alongside LeBron James.
His shot during Game 7 of the 2016 NBA Finals is one of the most iconic moments in his career and in NBA history.
With less than a minute left in a tightly contested game, the score was tied at 89-89. Irving received a pass from LeBron James near the top of the key. He then dribbled the ball and made a step-back 3-point shot to put the Cavaliers ahead 92-89, with just 53 seconds remaining.
This clutch shot by Kyrie Irving ultimately proved to be the winner, as the Cavaliers won the game 93-89 and secured their first NBA championship. The victory was particularly significant for the Cavaliers, as it ended a 52-year championship drought for the city of Cleveland.
Irving has been selected as an NBA All-Star eight times (in 2013-2015, 2017-2019, 2021 and 2023). He earned the NBA All-Star Game MVP in 2014, and made All-NBA Second Team in 2019, All-NBA Third Team twice in 2015 and 2021, and joined the exclusive 50–40–90 shooting club in 2021.
Certainly, manifestation can be effective, but it requires a strong work ethic and unwavering determination to turn it into reality.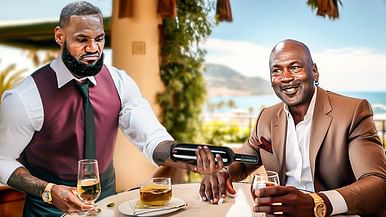 How is Michael Jordan officially richer than NBA's 10 richest players?!