While Giannis Antetokounmpo may be putting up MVP-caliber numbers this season, the "Greek Freak" has been dealing with knee problems lately. After recording seven points in a double-double during the January 11 game against the Atlanta Hawks, Antetokounmpo began to experience knee problems.
The situation has continued over the course of the past week as the former two-time MVP has been forced to sit out the Milwaukee Bucks' last four games. As a result of the knee injury, Giannis has missed two matches against the Miami Heat as well as games against the Indiana Pacers and the Toronto Raptors.
Ahead of Saturday night's game against the Cleveland Cavaliers, Giannis Antetokounmpo is questionable.
•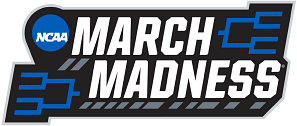 It would be a gamble to play him here, even though the game is so important. The risk of exacerbating the problem is very much at the crux of the matter. He will be evaluated again today, so we will keep an eye on the situation, but the prevailing expectation is that he may sit this one out.
With the generational talent still dealing with lingering soreness in his left knee, it will be interesting to see whether he takes the court. Fans could see him sit out the team's game against the Detroit Pistons on Monday, given that the Pistons have one of the worst records in the league.
Above you can see highlights of the team's win over the Toronto Raptors in Giannis Antetokounmpo's absence.
Giannis Antetokounmpo and the Milwaukee Bucks' season
This season has seen Antetokounmpo look like the generational talent he is. After so many years of dominating the league, it seems as though many have come to expect the impossible from him. As Draymond Green recently pointed out on his podcast, when a player dominates the league for so long, fans become numb to it.
That is certainly the case here, as Antetokounmpo is currently averaging a career-high 31.0 points per game. Last season he averaged 29.9.
Following Saturday's game against the Cleveland Cavaliers and Monday's showdown with the Detroit Pistons, Milwaukee will host the Denver Nuggets. With the Nuggets currently sitting atop the Western Conference, the Bucks need Antetokounmpo.
The team has one of the easiest remaining schedules in the league. Fortunately, Antetokounmpo isn't expected to miss a significant amount of time as a result of the injury. When he returns, the team will set their sights on fighting for a spot atop the Eastern Conference. As to whether that will be tonight is yet unclear.
(Suggested Reading: Robert Horry with a hot take on LeBron James breaking Kareem's scoring record)