Philadelphia 76ers superstar center Joel Embiid has been dealing with a nagging left foot injury. The injury has kept Embiid's name a staple on the injury report. He has been listed as questionable due to left foot soreness over the Sixers' past four games. However, Embiid has still suited up in all four games.
Now, as the Sixers get ready to take on the San Antonio Spurs tonight on the road, Embiid is once again listed as questionable. Given that Embiid hasn't missed a game since Jan. 21 (versus the Sacramento Kings), it appears more likely than not that he will be available. However, his playing status will likely be confirmed closer to game time (8 p.m. EST).
•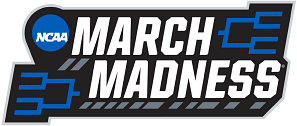 Over his past four games while playing through his foot injury, Joel Embiid hasn't shown any signs of slowing down. Embiid is averaging 32.8 points, 12.5 rebounds, 4.0 assists, 1.8 steals and 1.3 blocks per game on 51.2% shooting during that span. These numbers are right in line with his regular averages. For the season Embiid is averaging 33.5PPG, 10.1RPG, 4.2APG, 1.1SPG and 1.7BPG on 53.4% shooting through 38 games.
The Sixers (33-17, third in the Eastern Conference) are 0-1 against the Spurs this season, having lost 114-105 on Oct. 22. However, San Antonio (14-38, 14th in the Western Conference) has been struggling as of late, having lost seven straight games.
How have the Sixers fared without Joel Embiid this season?
If Joel Embiid does opt to rest against the struggling Spurs, reserve big men Montrezl Harrell and Paul Reed will likely both see increased minutes. Meanwhile, Sixers star guards James Harden and Tyrese Maxey will both have to shoulder a heavier offensive load.
Embiid has missed 12 games so far this season. The Sixers have gone 8-4 in his absence, including winning five of their past six games without him. However, the Sixers will undoubtedly be much better off if their MVP-level big man is able to suit up. This comes as Philly is 25-13 in when Embiid plays.
Also read: NBA Trade Machine: Can Philadelphia 76ers acquire Bradley Beal by selling key assets like Tyrese Maxey?