Two-time NBA champion Kawhi Leonard is keeping the momentum rolling in the new year. According to reports, "The Claw" is set to play in his fifth straight game on Tuesday night when the LA Clippers take on the Philadelphia 76ers at home.
After sitting out a year as a result of a torn ACL, Leonard is beginning to find his rhythm in 2023. Currently, Leonard has played in just 21 of the team's 45 games this season, with five of them being games he played this month.
Despite still working through the comeback process following such a long layoff, Leonard has been on a tear recently. In Sunday's game against the Houston Rockets, Leonard scored 30 points in just 32 minutes. Prior to that, he was on double-double watch when he scored 24 points and hauled down eight rebounds in the January 13 loss to the Denver Nuggets.
•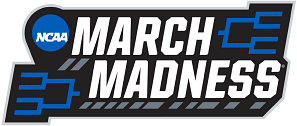 Prior to that, Leonard had arguably his best game of the season on January 10 as the team beat the Dallas Mavericks. In 35 minutes played, he scored 33 points while hauling down 9 rebounds and notching 4 steals.
With Leonard poised to play in Tuesday's game against the Utah Jazz, many are predicting that he will then sit out Wednesday. So far this season, when the team has back-to-back games on the calendar, Leonard has traditionally sat out the second leg.
Above, you can see highlights from his recent 30-point performance against the Houston Rockets.
Kawhi Leonard and the LA Clippers this season
With Kawhi Leonard playing in less than half of the LA Clippers' games this season, the team has been forced to ride or die by Paul George's play. The team currently has a 23-22 record and are in sixth place in a stacked Western Conference, just behind the Dallas Mavericks.
(Suggested Reading: When Michael Jordan turned down $25 million to box)
The Western Conference currently sees the Denver Nuggets and the Memphis Grizzlies both tied for first place with 30 wins and 13 losses. The New Orleans Pelicans are third (26-18 record) and fourth through to 12th are separated by just three games.
The Sacramento Kings are in fourth place with a 24-18 record, and in 12th place are the Phoenix Suns at 21-24. Given that, the LA Clippers find themselves in a difficult position. Should they be able to string together a handful of wins in the coming weeks, they could jump in the standings.
However, a couple of losses could spell disaster for the Clippers. After their back-to-back matches on Tuesday and Wednesday, they will then play the San Antonio Spurs on Friday.
With a jam-packed week ahead, Kawhi Leonard and company will have to be at their best if they are to climb the table in the West.
(Suggested Reading: Kristaps Porzingis doesn't think he and Luka Doncic would have been a good fit in Dallas)