According to the official LA Lakers injury report, LeBron James is questionable for the game against the New York Knicks at the Madison Square Garden later today.
Due to an ankle injury, LeBron has been listed questionable for the past few games. The same was true for the game against the Boston Celtics, when LeBron had 41 points, 9 rebounds and 8 assists. The LA Lakers lost the game in overtime after an exhilarating 24-24 fourth quarter.
LeBron James subsequently missed the matchup against the Brooklyn Nets. His team ended up losing comprehensively and even Anthony Davis sat out that game. The Lakers now have a 23-28 record and need to churn out victories in order to have a chance of making it to the Play-in tournament.
•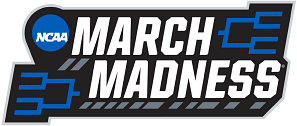 Considering their overall situation, LeBron James is expected to feature against the New York Knicks. The LA Lakers need at least one of Anthony Davis and LeBron James and could be forced to involve both at the MSG.
LeBron James crucial to LA Lakers' chances of making it to postseason
LeBron is crucial to the Lakers' success, as he is the only player capable of carrying the team's offense in the absence of Anthony Davis. James is playing at a high level even at 38, and is averaging 30.2 points, 7.1 assists and 8.5 rebounds per game. It is easy to see how these numbers would make even an All-Star in his prime proud.
Despite James' brilliance, the Lakers have struggled this season and currently sit outside the play-in bracket, facing the possibility of another disappointing season.
Nevertheless, James is on track to become the all-time leading scorer in the NBA, needing just a few more games to surpass Kareem Abdul-Jabbar's 38,387 points in 1560 games. James has already scored 38,271 points in just 1406 games and is expected to surpass Abdul-Jabbar if he maintains his current scoring average.
Of course, his recent injury troubles are bound to be an issue for both his team and his desire to break the record quickly. Despite the sore ankle, LeBron has played in almost every game except for one recent NBA outing against the Brooklyn Nets. Therefore, he can be expected to feature in some capacity against the Knicks.
Edited by Gautam Aggarwal