Last Thursday, Luka Doncic sprained his left ankle in a game against the Phoenix Suns. The Dallas Mavericks star played only three minutes before being sidelined for the entire night. As a result, Doncic was forced to sit out the following game against the Utah Jazz last Saturday. Luckily, his injury didn't put him out for too long as Luka recently returned to the lineup on Tuesday night.
Going up against the Detroit Pistons, Luka Doncic put on a show on his return. Luka "Magic" made it clear that he's no longer hurt as he added 53 points, 8 rebounds, 5 assists and 2 steals in a 111-105 victory. Despite the Slovenian's masterful performance, Doncic is still listed as injured. The question now is, will fans see him on Thursday night against the New Orleans Pelicans?
There haven't been any reports about whether or not Doncic will play on Feb. 2. He is currently still listed as questionable for Thursday night. However, based on how he performed on Tuesday, it's likely that Luka will be on the court against the Pelicans.
•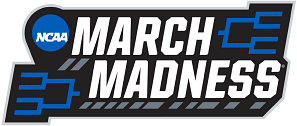 ---
Can Luka Doncic win MVP this year?
As of Jan. 31, Luka Doncic is among the league leaders in this year's NBA MVP race. He is currently ranked third, just behind Nikola Jokic and Joel Embiid. Even though Doncic isn't ranked first, his figures and performances say otherwise. Luka is currently averaging 33.4 points, 8.9 rebounds, 8.3 assists and 1.5 steals per game. His numbers are on par with Jokic's, if not better.
So far this season, Luka Doncic has scored at least 50 points on three different occasions, including the most recent one on Tuesday night. He has also scored at least 40 points in seven different games this year.
To add the icing to the cake, Doncic had a historic night last Dec. 27 when the Dallas Mavericks beat the New York Knicks 126-121. "Luka Magic" became the first player to put up 60/20/10 in an NBA game. He also became the Mavericks' leader in most points scored in a game and most 50-point scoring games in franchise history.
Doncic accomplished all these incredible feats as he tries to carry an underwhelming Mavs roster to a playoff spot. Thanks to his efforts, Dallas is currently sitting as the fifth seed in the Western Conference. Having said all of that, Luka is undoubtedly a deserving MVP candidate this year. It wouldn't be surprising if he ultimately wins the prestigious award.