Defending champions the Golden State Warriors take on Luka Doncic's Dallas Mavericks on Saturday.
Stephen Curry, who recently suffered a shoulder injury, has been listed as probable due to a lower left leg contusion. The injury is not expected to be a big issue and he is expected to feature against the Mavericks.
The Warriors are returning home after going 1-2 on a three-game road trip. The star trio of Stephen Curry, Klay Thompson, and Draymond Green's availability for the game against the Mavericks is in doubt. Curry is listed as probable, but Thompson is doubtful due to a non-Covid illness, and Green is doubtful due to a right calf injury.
•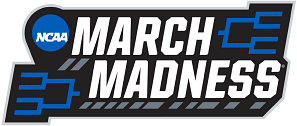 Stephen Curry has performed exceptionally well this season, averaging 29.7 points per game, 6.4 rebounds, and 6.4 assists while shooting 49.3 percent from the field and 42.9 percent from beyond the arc. The Warriors have not been at their best this season and are currently 9th in the Western Conference.
They take on a team that has won their last two games and looks to be a potent outfit with Luka Doncic fit and firing.
Golden State Warriors need Stephen Curry and company to perform for the rest of the season
Klay Thompson is averaging 21.0 points per game, 4.0 rebounds, and 2.4 assists while shooting 41.6 percent from the field and 39.2 percent from beyond the three-point line. Draymond Green has been averaging 7.9 points per game, 7.5 rebounds, and 6.8 assists while shooting 51.4 percent from the field and 32.5 percent from beyond the three-point line. Green's statistics obviously do not fully reveal the kind of value that he brings to the team.
Along with Klay Thompson and Stephen Curry, Green will also be a Hall of Fame hopeful when he finishes his career, and rightly so. He has provided a lot of steel to the Warriors in their most successful period in history and remains a crucial cog in the wheel.
The Golden State Warriors have struggled this season and are currently at a .500 record of 26-26. They are in ninth place in the Western Conference standings, but only one game back from the sixth-seeded Minnesota Timberwolves, and therefore still have a chance to make the playoffs outright. Of course, the Mavericks will not be easy to turn over, with Luka Doncic surpassing Stephen Curry in the race for the NBA MVP award in the last few games.