During his tenure with the Philadelphia 76ers, Charles Barkley believed his career was about to take an upward turn. After entering the NBA, Barkley joined an aging Sixers team that was struggling to get results on the court. As such, Philadelphia landed the first overall pick in the 1986 NBA Draft.
Yet, while Barkley believed that draft pick was the key to turning things around, both for the team and for him, the Sixers made the decision to trade it away. During a June 8 episode of 92%ers, Barkley discussed his shock at the decision and how he found out while drinking at a bar.
•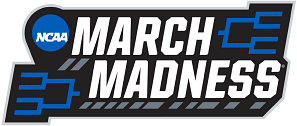 "I said; when I get Brad Daugherty, we gonna start kicking some a-- in this Eastern Conference," Barkley said. "So, we go out celebrating, me and some of the guys, because tomorrow, we get Brad Daugherty. I get dropped off at a bar at about 3 o'clock. My phone rings about 5:30 - it's a great writer named Phil Jasner."
He continued:
"He said, 'The Sixers traded the number one pick in the draft; how's it feel?' I said, 'The Sixers aren't that damn stupid to trade the number one pick in the draft'...We traded the number one pick in the draft to Cleveland for a guy named Roy Hinson, who was a good solid player. Good guy. Good solid player. And, from that point on, my career in Philadelphia just went down the toilet. I was so p-----. I ended up playing there another four, five years, but we weren't any good. It changed the whole dynamic of my career."
Eventually, Charles Barkley left the Philadelphia 76ers to join the Phoenix Suns, where he spent four seasons before joining the Houston Rockets for the final few years of his career.
---
Charles Barkley understood the pressures of Philadelphia
In the same podcast appearance, Charles Barkley also discussed the pressures of playing for a city like Philadelphia, where sports is a significant part of life.
"I understood it," Barkley said. "As long as you play hard, they're cool. I never had an issue in Philadelphia because they know I was going to give you everything I got every single night. Our teams were not great, because we screwed up, trading the number one pick in the draft, for some unknown stupid a-- reason."
The City of Brotherly Love is known for its passionate fanbase. With multiple professional sports teams, including the Sixers and Philadelphia Eagles, the city has become accustomed to holding their sporting stars accountable. As such, it can be a difficult place for some players to make their living, as playing in the city requires tough skin and a commitment to playing hard every night.
Nevertheless, throughout the years, the Sixers have produced multiple All-Star players. From Charles Barkley and Allen Iverson to the 2023 MVP, Joel Embiid. There's no denying that the City of Philadelphia knows how to find and nurture talent if that talent is willing to work hard and improve.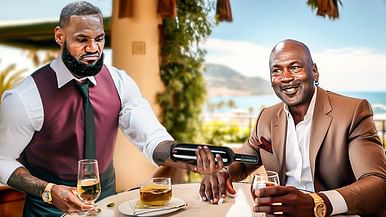 How is Michael Jordan officially richer than NBA's 10 richest players?!
Edited by Shamik Banerjee