Jimmy Butler rebounded from his lackluster Game 1 performance and led the Miami Heat to a 111-108 victory over the Denver Nuggets in Game 2. Despite being the 8th seed in the Eastern Conference facing the top team in the Western Conference, the Heat once again demonstrated their ability to defy expectations.
During a post-game press conference, Butler highlighted the resilience of the Miami Heat throughout the 2023 NBA Playoffs. He emphasized that the team remains unaffected by external opinions and focuses solely on their goals. The Heat's success is a result of their unwavering belief in themselves and their identity as a collective unit. Butler expressed this mindset, stating:
"I just think nobody cares on our team. We're not worried about what anybody thinks. We're so focused on what we do well and who we are as a group. Make or miss shots, we're gonna be who we are because we're not worried about anybody else. That's how it's been all year long. ... It's the 'I don't give a damn' factor."
•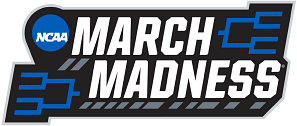 ---
Jimmy Butler comes alive in Game 2 to help the Heat secure the victory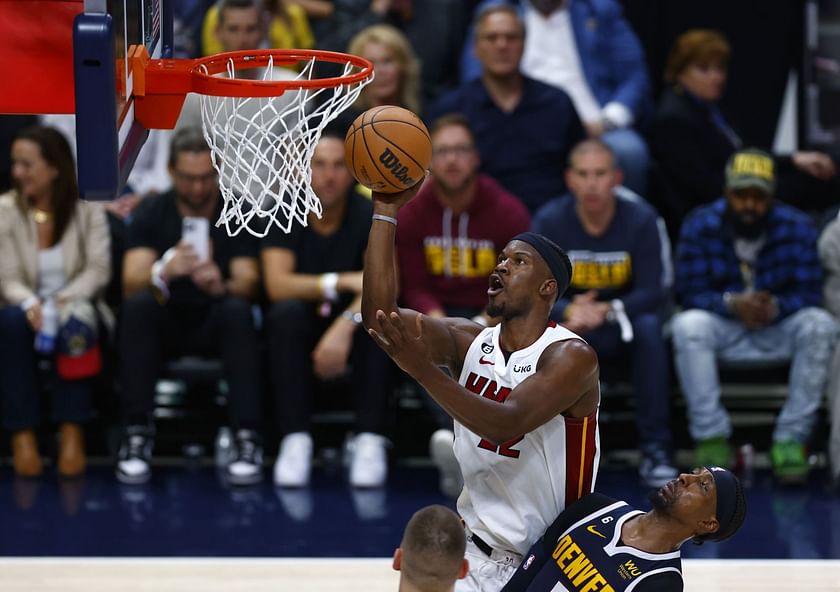 In Game 2 of the NBA Finals, Jimmy Butler delivered an outstanding performance after spending quality time with his family and engaging in leisure activities like playing spades with his daughter. The Miami Heat found their rhythm and emerged victorious against the Denver Nuggets.
Butler contributed 21 points and nine assists, while Bam Adebayo provided significant support with 21 points and nine rebounds. Gabe Vincent also made a notable impact with 23 points.
Miami's offense clicked, allowing them to keep pace with the Nuggets' formidable scorers, Nikola Jokic and Jamal Murray. Additionally, the Heat's relentless defense disrupted Denver's flow and limited their playmaking opportunities, proving instrumental in securing the win.
As they prepare for Game 3, the Heat will strive to maintain their strong defensive performance while also elevating their offensive output. Matching or surpassing the scoring prowess of Jokic and Murray will be crucial. A dominant victory at home in Game 3 will be a key objective for Miami as they aim to take a 2-1 series lead in the upcoming Wednesday matchup.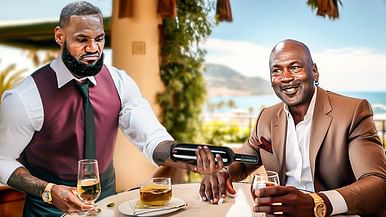 How is Michael Jordan officially richer than NBA's 10 richest players?!