Jamal Murray reflected on the Denver Nuggets' ability to bounce back after opposition teams' in-game runs following their 104-93 win over Miami in Game 1. The Nuggets do a good job of putting teams away despite the momentum shift at certain stages.
It happened against the Heat in Game 1 after they trimmed Denver's 24-point lead down to nine points with a 24-13 run until 2:32 seconds were left in the fourth quarter. However, the Nuggets stayed calm down the stretch and executed their plans one play at a time to maintain that lead and close the game.
Jamal Murray said the Nuggets work on these areas to ensure they don't allow teams to make a successful comeback attempt. Here's what he said after the game (via Nuggets' reporter Jena Garcia):
•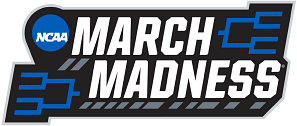 "It's something that we've been working on, just bouncing back after runs, timeouts locking back in. So, I thought we did a good job of just executing after they went on runs... No matter what they do, just executing, and playing the way we play."
Every opponent is capable of going on a lopsided run in the NBA playoffs. More often than not, the teams with an advantage feel the pressure immediately, but not the Denver Nuggets. They frequently found themselves in these situations against the LA Lakers in the last round and against the Phoenix Suns before that.
However, the Nuggets seem prepared to make the right adjustment and execute their late-game offense, thanks to the clinical play of Jamal Murray and Nikola Jokic.
---
Jamal Murray and the Nuggets' ability to fend off runs could help them prevail against the Heat
The Miami Heat have been the most gritty and hard-nosed team in the NBA playoffs. They arguably didn't stack up well against any team on paper they have faced thus far. The Heat have been the underdogs for pretty much the entire playoffs.
However, their ability to bounce back, adjust and make runs has helped them stay in the hunt for wins at any given stage. They used that to their advantage against superior teams like the Milwaukee Bucks and Boston Celtics.
The Denver Nuggets were on the brink of facing the same fate as the Heat's other heavyweight opponents, but they found a way to fend off the Heat's fourth-quarter run.
Jamal Murray and Nikola Jokic's decisiveness and basketball IQ, coupled with their skillset, make them unique. The other pieces on the Nuggets also fit well, presenting great chemistry overall.
Heat coach Erik Spoelstra was able to exploit the opposing team's lack of execution in the previous rounds. However, the Nuggets are head and shoulders above every other team this postseason. They thrive in the clutch moments, and that's something that will likely help them clinch the series against Miami.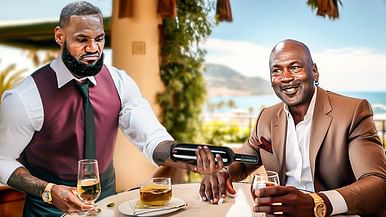 How is Michael Jordan officially richer than NBA's 10 richest players?!