Before the Boston Celtics' Thursday matchup with the Brooklyn Nets, news emerged that Jaylen Brown would be sidelined after suffering a right adductor strain.
Jaylen Brown has been an essential piece for the Celtics this season. Losing him to injury comes as a massive blow to the Eastern Conference juggernauts. Luckily for Boston, it doesn't seem like they will be without their star forward for long.
When discussing Brown's absence against the Nets, head coach Joe Mazzulla said he didn't expect his star player to be sidelined for long. He presumed the recovery period for the injury would be about two weeks.
•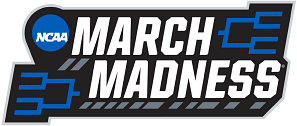 "I anticipate it being pretty short," Mazzulla said before the game. "Probably a week or two."
Before getting injured, Jaylen Brown was in the midst of a career year. He was posting his highest points per game total (27.2) and doing so on a career-best 49.8% shooting from the field.
As far as their schedule goes, the Celtics should be able to weather the storm before Brown can make his return. Some of their upcoming opponents include the Charlotte Hornets, Toronto Raptors, Miami Heat, and LA Lakers. One notable matchup they will miss is the forthcoming NBA Finals rematch with the Golden State Warriors.
The Boston Celtics need the supporting cast to step up in Jaylen Brown's absence
No matter the team, losing an All-Star-level player to injury is never easy. Jaylen Brown leaves a massive void for the Boston Celtics, which one person cannot fill. If they are going to get past this bump in the road, it will take a collective effort.
One thing that will make things easier for Boston is that they have the depth to fall back on. This should allow them to replace Brown's production without overexerting Jayson Tatum in the process.
Looking at the Celtics roster, the player who will likely get a bigger opportunity moving forward is Malcolm Brogdon. The offseason addition has solidified the team's second unit but now might assume starting duties until Brown returns.
So far this season, Brogdon is averaging 14.1 points, 4.1 rebounds, and 3.8 assists. Marcus Smart and Derrick White are two others who could see more significant roles moving forward.
The Celtics have a slight lead in the standings but can't afford to go on a bad skid. Teams like the Brooklyn Nets and the Philadelphia 76ers are slowly starting to close the gap. Dealing with this setback should be a good challenge for the Celtics as the regular season rages on.