Jaylen Brown and Jayson Tatum's growing chemistry has been key to the Boston Celtics' success over the last year. They've battled trade rumors, doubts over their ability to play off each other and their ability to lead the team to new heights with ease.
The duo once again dominated in tandem for the Celtics' 125-114 win over the New Orleans Pelicans. Brown dropped 41 points and 12 rebounds, while Tatum recorded 31 points and 10 rebounds.
•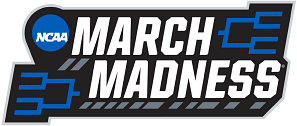 Here's what Brown said about their impeccable chemistry (via NBC Sports):
"I don't think this is the best you will see. But so far, I think this is the best individually we both have come out and played and led our team this season. But I definitely think we got other limits to reach in the future."
Not many teams have the luxury of boasting two bonafide under-25 All-Star caliber players on their roster. The Boston Celtics stand out in this aspect as it helps their present and future. They made the finals last season and have a good chance of being there again.
The Celtics have the best record in the league, just a game ahead of the halfway stage (30-12). Jaylen Brown and Jayson Tatum's production has plenty to do with it. They are among the top 15 points per game scorers so far. The former ranks 14th, averaging 27..2 PPG on 49.8% shooting, while the latter is fourth, averaging 30.8 PPG on 47.1% shooting.
They are also rising up the ranks as some of the best wing defenders in the NBA, making their partnership arguably the most lethal in the league for years to come.
---
Jaylen Brown and Jayson Tatum open up Boston Celtics' free-flowing offense
The Boston Celtics have one of the best offenses in league history. Jaylen Brown and Jayson Tatum's ability to play together and drop 30-apiece on any given night deserves plenty of credit. The attention they demand offensively opens up the floor for the rest of the players like Marcus Smart, Derrick White, Malcolm Brogdon, and Al Horford.
It's a luxury for stand-in coach Joe Mazulla, who has implemented a stellar offensive scheme since taking over from suspended head coach Ime Udoka. The Celtics generate arguably the best looks on offense, which makes them difficult to guard.
Considering the quality of their shooters and primary scoring options elevates their chances of being the winning team on a nightly basis. Jaylen Brown and Jayson Tatum have shown that their budding chemistry wasn't just a one-season wonder.
They have already put up 30-apiece in a single game 19 times this season, and it won't be a surprise to see them break Russell Westbrook and Kevin Durant's NBA record of 34 games, scoring 30-apiece as teammates on the Thunder.