There's no arguing how well Jaylen Brown has performed this season. The 26-year-old is arguably having the best season of his career. Because of this, Brown's value as a player could rise after the season concludes, making him eligible for a max contract extension. The Boston Celtics star is currently signed to a four-year contract worth $106.33 million.
Brown is now playing in the third season of his contract and will be up for an extension by next season. According to Jared Weiss of The Athletic, Brown will definitely want a supermax extension. If he manages to make the All-NBA team this year, which he most likely will, Jaylen Brown will be eligible for a five-year contract worth $290 million. Here's how Weiss put it:
"Brown is clearly a max player right now and is being underpaid. He is going to want a five-year, $290.3 million supermax extension this summer if he qualifies with an All-NBA berth this season. If he doesn't make it, he could get a five-year, $248.8 million deal if he re-signs in 2024, when he hits unrestricted free agency."
•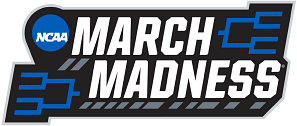 It's true that Brown is underpaid at the moment. But to be fair to the Celtics, they offered him the current contract before he began to break out. The question now would be, can Boston pay both Jaylen Brown and Jayson Tatum?
---
Jaylen Brown has taken his game to the next level
Boston Celtics fans are aware of just how good Jaylen Brown is, but nobody predicted that he would take it to the next level. While Jayson Tatum is undeniably carrying the Celtics, the team has Brown to thank as well. If Tatum were to be traded right now, Brown could carry the team, based on the way he's been playing.
Brown is averaging 27.2 points, 7.1 rebounds, 3.3 assists, and 1.1 steals per game. He has boosted his scoring numbers compared to his previous season and is shooting more efficiently. As of January 3, Brown is shooting 49.8% from the field.
With the way he's been performing, it's likely he'll be selected for his second All-Star game and could possibly be named to an All-NBA Team. From there, a larger contract will follow.