As LeBron James recovers from a foot injury suffered on Feb. 26 in a win over the Dallas Mavericks, the LA Lakers have a 6-5 record without him.
In the Lakers' 111-105 victory over the Orlando Magic on Sunday, Austin Reaves stepped up big with a career-high 35-point performance.
"Memes aside, the guy is a d*ck," ESPN's JJ Redick said on his "Old Man & the Three" podcast about the undrafted second-year guard. "He competes every night. Winning and losing matters to him. ... He has a level of mental and physical toughness that I love."
•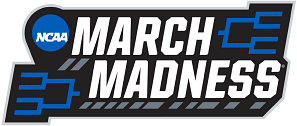 ---
LeBron James and the new-look Lakers
LeBron James and the LA Lakers (35-37) are 10th in the Western Conference standings. They have won 6 of their last 10 games as they try to make the final cut for the play-in tournament.
With James out, the new-look Lakers have stepped up as they try to hold the fort down.
Austin Reaves led the team in scoring against the Orlando Magic, as he had a career-high 35 points on 9-for-14 shooting. He had contributions from the rest of the team with D'Angelo Russell's 18 points and Anthony Davis' double-double statline of 15 points and 11 rebounds.
It's a big win for the Lakers as they need all the wins they can get with only 10 games remaining. Los Angeles is going to need more performances like that from Austin Reaves and the rest of the team to secure a play-in spot as they hope to be in the playoffs.
LeBron James and the Lakers' remaining slate of games
It is still unclear when LeBron James will be eligible to return with the Lakers. And with only 10 games remaining, time is running short.
As for the team's remaining slate, the Lakers will face Devin Booker's Phoenix Suns, DeMar DeRozan's Chicago Bulls, Kawhi Leonard's LA Clippers, Shai Gilgeous-Alexander's OKC Thunder, the Minnesota Timberwolves, Houston Rockets and Utah Jazz. The Lakers will have back-to-back matchups when they face the Jazz on April 4 and the Clippers the following day.
If Austin Reaves continues with his competitive nature, along with Anthony Davis and the rest of the Lakers roster handling their business with LeBron James out, things could get interesting for this team come playoff time.
Edited by Joseph Schiefelbein