Kareem Abdul-Jabbar gave LeBron James his flowers as the latter inches closer to breaking his all-time NBA scoring record. Kareem and LeBron have had their differences, with the former calling out the four-time MVP over some of his decisions on and off the court.
However, Abdul-Jabbar didn't hesitate in calling James a worthy recipient of the record he has held for 38 years. Here's what he said (via Legion Hoops):
"I've been carrying the torch as record holder for 38 years. I'm excited and relieved to pass it along to the next worthy recipient. LeBron earned it and I hope he carries it even longer than I did."
•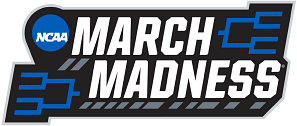 Kareem Abdul-Jabbar's record was once considered unbreachable. However, LeBron James defied the odds with the help of his versatility and longevity to come within touching distance of the milestone. James has averaged 27.2 points per game in his career. His average hasn't dropped below 25 PPG in a season since his rookie year when he tallied 20.9 points.
Since the 2021-22 NBA season, James has been averaging over 30 points per game, which has helped him come closer to breaking the record sooner than expected.
---
LeBron James 89 points shy of breaking Kareem Abdul-Jabbar's all-time scoring record
LeBron James is now only 89 points shy of breaking Kareem Abdul-Jabbar's all-time scoring record. "King James" dominated the New York Knicks in the LA Lakers' 129-123 OT win. He bagged 28 points, 10 rebounds, and 11 assists, finishing with a game-high box +/- of +22.
With his team-high scoring effort of 28 points, James now has 38,299 career points. James has picked up his scoring rate drastically since his 38th birthday. He has averaged a league-high 34.7 points per game during that stretch. The 38-year-old experienced a slow start to the year as he tallied 25.2 points per game in his first 18 games, shooting 46.3% from the floor, his worst mark since his rookie year.
However, James has been near unstoppable since rediscovering his mojo. He seemed as calm as ever when asked if there was a momentum shift in his mind with him nearing the all-time scoring record. Here's what James replied (via Michael Scotto):
"I'm going to do it. It's just a matter of time when I'm going to do it. I'm not going anywhere. I'm going to be in this league for at least a few more years."
Considering the level at which LeBron James is playing right now, it won't be surprising if he continues playing until turning 40 or a few years later.