LA Clippers star forward Kawhi Leonard had some strong praise for LA Lakers star forward LeBron James on Tuesday night.
Leonard and the Clippers defeated James' Lakers 133-115 in the "Battle of LA." However, James still finished with a game-high 46 points on 55.2% shooting. In doing so, he (38,210 points) moved one step closer to passing the legendary Kareem Abdul-Jabbar (38,387 points) on the NBA's all-time scoring list.
James now just needs to score 178 more points to become the league's all-time leading scorer.
•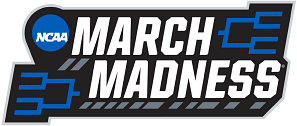 Following the game, Leonard spoke about how it's finally starting to set in how big of a deal the accomplishment will be.
"I didn't think of it too much until he's gotten closer and closer," Leonard said.
"1 of 1 talent right there, you see it for yourself ... Definitely inspirational for everyone."
LeBron James is averaging 30.2 points per game this season and may only need around six more games before he can set the record. This puts him on track to pass Abdul-Jabbar's mark around Feb. 4 against the New Orleans Pelicans.
---
LeBron James on his career-best shooting night
Following his 46-point performance versus the LA Clippers, which included a career-high nine-made 3-pointers, LeBron James did his best to remain humble.
"I was able to make a few shots tonight and try to help us stay in the game," James said.
"But the Clippers, they are really good. Exceptionally good when they're shooting the 3-ball, and tonight they did that."
The LA Lakers superstar also opted not to discuss his upcoming scoring record. Instead, he focused on his team.
"I've got to this place by not even thinking about it," James said.
"Just being in the moment, trying to play the game the right way. Even tonight, as well as I shot the ball, I was still trying to distribute to my guys, to make sure they felt some type of rhythm. That's just always how I've played the game."
Following the loss, the Lakers have fallen to 22-26 and 13th in the Western Conference. They will look to bounce back on Wednesday at home against the San Antonio Spurs on the second night of a back-to-back.
The Spurs (14-33, 14th in the West) should provide an excellent opportunity for LA to get back into the win column. The Lakers could also potentially have Anthony Davis back for Wednesday's game.
---
Also read: LeBron James drops 40-pointer vs Clippers, has now scored 40 vs all 30 NBA teams as fans react: "Jordan never did this"