Since entering the league back in 2007, Kevin Durant has been a dominant force. Even in his 14th season, the "Slim Reaper" is still one of the most impactful players in the NBA.
Before getting injured against the Miami Heat, Kevin Durant was in the midst of an MVP season. He led the Brooklyn Nets on a dominant run that shot them up the standings while posting incredible numbers. In 39 games this year, KD is averaging 29.7 points, 6.7 rebounds and 5.3 assists.
While on ESPN's "First Take," Stephen A. Smith had some high praise for the former MVP. He feels that when Kevin Durant is fully healthy, he is among the most unstoppable players in the NBA:
•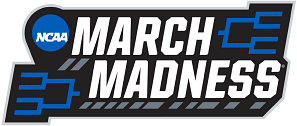 "The brother is spectacular. When healthy, can't ignore Giannis, can't ignore Jokic, nobody can stop him.
"I'm going to always say when healthy, it's KD. I think that when healthy, KD is the most unstoppable force in basketball."
Is Kevin Durant the most unstoppable force in the NBA?
Stephen A. Smith brought up some big names, but he might be right when it comes to Kevin Durant. When he is fully healthy, he is without a doubt among the most unstoppable players in the NBA.
In this generation of unicorns, KD is the leader of the pack. He is a seven-footer with the ballhandling skills of a guard who can score from anywhere. When he gets going offensively, there is no real way of slowing him down.
Giannis Antetokounmpo also belongs in the conversation, but his game has its flaws. Since he is a poor free-throw and 3-point shooter, there is a blueprint to stopping him. Giannis has the physical attributes to bulldoze any defense, but opponents have been able to wall him off the rim and contain him to a point.
Looking through his career, nobody has really been able to contain KD. He can beat any defender off the dribble, and his long arms allow him to get his shot off from anywhere. Durant is a generational talent that the NBA may never see again.
A perfect example of how dominant he truly is in his return from suffering an Achilles injury. Nobody has been able to come back from that in their 30s until the Brooklyn Nets star returned in full force. After being out for roughly a year and a half, Durant averaged 26.9 points, 7.1 rebounds and 5.6 assists in 2021.
Looking back through his entire career, it's hard to argue with Stephen A. Smith's take on KD.