Kevin Durant recently reflected on missing time due to injury for another year. The Brooklyn Nets superstar, currently recovering from an MCL sprain in his right knee, claimed he doesn't feel "sorry" for himself but admitted it's frustrating in various other aspects. Here's what he told reporters about this (via Nets Videos):
"I wasn't feeling sorry for myself, or why me? It's like, s**t, another year not playing against my old teammates, another year, at that point, maybe missing the All-Star Game, not playing against LeBron James at home. Stuff like that I look forward to"
•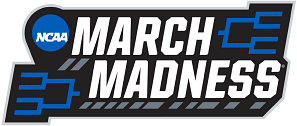 Durant missed the opportunity to play in front of the Warriors fans when the Nets traveled to the Bay Area to take on the defending champions on Sunday (January 22nd). The last time he played against his former team on the road was in 2021, when fans were still not allowed into the arena due to Covid-19 restrictions.
Kevin Durant will also miss out on playing against LeBron James when the Nets host LA on Monday, January 30th, at home. The two former champions have had stellar battles across three finals series in the last decade. However, due to injuries limiting either star, James and Durant haven't faced off against each other since the 2018 Christmas Day game between the Lakers and Warriors.
---
Kevin Durant making progress in recovery, to be re-evaluated in two weeks
Kevin Durant is on track concerning his MCL injury. According to the latest update provided by The Athletic's Shams Charania, the Brooklyn Nets All-Star forward is making progress in his recovery from the injury. Charania also stated that there is optimism about Durant potentially returning before the All-Star break and playing the All-Star game.
Durant hasn't played in one since 2019. He was out injured recovering from the Achilles tear he suffered in the 2019 finals in 2020, dealt with a hamstring injury in 2021, and an MCL sprain in 2022. Durant has been the leading vote-getter in the Eastern Conference over the last two seasons.
Kevin Durant admitted that he wants to play in the All-Star game this year but said he wants to focus on recovering fully.
"I want to play tomorrow if I can," said Durant. "That's where my sense of urgency is. I don't want to rush anything and make sure I'm 100%. But I want to play"
Durant currently leads the All-Star voting (fan returns) in the Eastern Conference again and would be the captain for the third straight year if the ballot vote goes his way.