Phoenix Suns superstar Kevin Durant appears more than ready to play with Devin Booker this season.
The forward recently spoke about Booker on an episode of "Boardroom." While adding how impressed he had been with the guard, Durant also shared how he looked forward to playing with him.
KD said:
•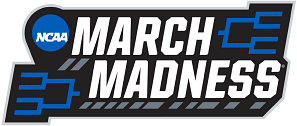 "I like his work ethic. I remember seeing him in college, I loved his form on his jump shot at a young age. So I was like, I can tell he's been working on his game. So just following him over the years, just seeing how quickly he developed. His IQ for the game. He understands the game.
"I like guys that can score from all areas of the floor. And being around somebody that works like that and cares about the game like that is only going to help me. So, I'm looking forward to being around him."
Kevin Durant has been one of the most interesting characters in the NBA this season. After several rumors in the offseason that saw him requesting a trade from the Brooklyn Nets, the forward found himself staying with the team regardless.
However, the whole ordeal flipped on its head ahead of the trade deadline in February. As Kyrie Irving left for the Dallas Mavericks, Durant also found himself headed westward to Phoenix.
Durant's trade to the Phoenix Suns practically changed the landscape of the NBA as a whole. By adding KD to the likes of Chris Paul, Devin Booker and Deandre Ayton, the Suns have more or less ushered in a new era on paper.
Phoenix was notably a preferred destination for Durant back in the offseason as well, so the forward finally saw his wish fulfilled. He does seem excited about the opportunity to play alongside his new teammate Devin Booker as well.
Durant, unfortunately, hasn't suited up for the Phoenix Suns just yet. After suffering an MCL sprain in early January, the forward has been making a slow recovery. However, with a debut in the Suns uniform coming up soon, Durant is expected to bring a lot of change to Phoenix's atmosphere.
---
Kevin Durant expected to return against the Charlotte Hornets
The Phoenix Suns will see Kevin Durant make his debut for the team in their upcoming game against the Charlotte Hornets. It will mark the first time Phoenix will be able to showcase their new core and the team will be gearing up for this momentous event.
Durant's road to recovery has been quite slow. An injury at the start of the new year is also becoming a seasonal occurrence at this rate as it has happened each year for the past three years. However, as historically proven, the forward always comes back with a bang.
The Suns gave up plenty of assets to acquire Durant and will look forward to KD being a major contributor in their offensive rotations. Alongside Chris Paul and Devin Booker, Durant may also be a part of one of the best offensive lineups since his days at Golden State.
---
Read: Does the Kevin Durant trade make Phoenix Suns favorites for NBA title? Exploring Suns' odds of landing a championship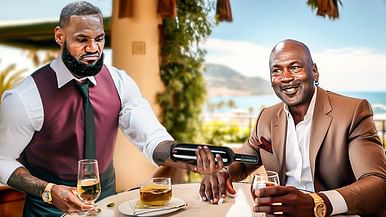 How is Michael Jordan officially richer than NBA's 10 richest players?!
Edited by Anantaajith Raghuraman